Awards
Recognizing and celebrating engineering achievements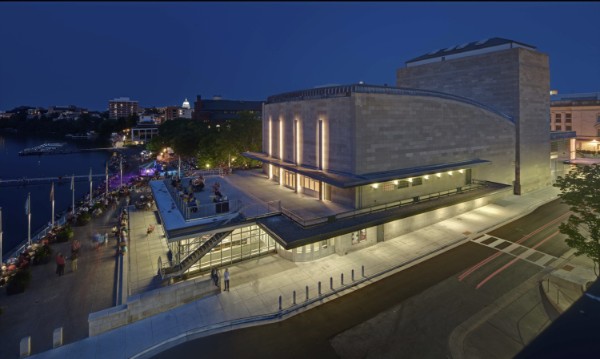 The Engineering Excellence Awards program recognizes and celebrates engineering achievements that demonstrate the highest degree of skill and ingenuity.
Exceptional engineering design contributes daily to Wisconsin residents' quality of life. Winners strengthen our infrastructure, enhance public safety and bolster the economy. From safe drinking water to getting us to and from work and school, engineers touch our daily lives in ways that often go unnoticed.

Browse the collection of winning entries and experience the many significant contributions consulting engineers make to the built environment throughout Wisconsin.
2020 Engineering Excellence Awards Call for Entries
Recognize exceptional ideas and innovations in engineering by showcasing your successful projects to a statewide audience of clients, industry leaders, legislators and other decision makers through the Engineering Excellence Awards competition. No matter how your project is judged, you'll come away a winner. Check out the top 9 reasons to participate:
Your clients will enjoy recognition at the popular Awards Banquet at The American Club.
Your firm and the project team will earn valued third-party verification from clients and stakeholders.
Your project is included in our full color magazine distributed to The Daily Reporter's 2,000 subscribers and posted on our website.
Key stakeholders - including legislators - will receive the 2019 hard copy and electronic version of the magazine.
ACEC WI distributes a blog written by each award-winning firm to a target audience of state legislators.
ACEC WI will feature your firm's award blog on social media, our website and our newsletter that is sent to 1,500 subscribers.
ACEC WI promotes the Engineering Excellence Awards program on Twitter and LinkedIn
Save money and time with this year's online submission.
Promote your EEA project as an "Award Winner" in proposals and other collateral.
All EEA projects will be submitted through a website portal. The website will save your draft materials and will allow payment online with a credit card (or via invoice and check). The 2020 Call for Entries has more information about the submission portal:
The deadline for submissions is October 31, 2019.
ACEC Wisconsin is proud to present the Significant Contribution by a Small Firm category to provide small firms exposure to the awards competition and submission procedures. This category will also be submitted through the online portal.
---
ACEC Wisconsin also recognizes individuals for their leadership, commitment, innovation and service to the organization and the engineering profession.
The Chair's Award
recognizes an individual's recent contributions, and the
Lifetime Achievement Award
celebrates an outstanding career.
---