City of Appleton: Erb Park & Outdoor Aquatic Center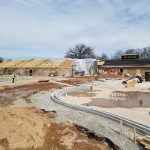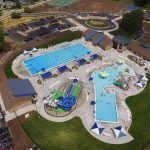 Firm: MSA Professional Services Inc.
Client: City of Appleton
Location: Appleton, WI
It's hard to top the public benefits of a major new park and aquatic center. The City of Appleton set out to renovate Erb Park which had been overlooked in past development. It sat on top of poor soils and needed to meet the city's overall development plan which called for water entertainment in summer and sledding/ice-skating in winter. These requirements were compounded by asking that completion occur over one winter.
MSA met these challenges by coordinating public discussion with the client's wish list. This coordination allowed the design team to quickly deal with challenges and to stay under the tight timeframe. The poor soils were carted off and the site was regraded to provide dual benefits: a sledding hill was created in one portion of the park and stormwater runoff was directed into a detention pond. The design team ensured that the new park did not increase stormwater runoff above the former level which was in line with the client's goals. The design of the aquatic area was also innovative. The bath house was designed to be multi-seasonal – in summer it works like a traditional pool locker room but in winter it can be used for parties and other events.
The design team was able to meet the project deadlines which was a huge win – the public saw the successful completion of a major project and the facility was immediately enjoyed.