Leadership Institute Class of 2021
Join the Class of 2021. Apply by July 10, 2020.

Leadership Institute is a leadership and career development series created for Wisconsin design professionals. This experience is designed to launch individuals on a development track for successful project management and principal positions. The series offers diverse training on the leadership and business.
This is not your typical educational conference. Through goal-setting and an accountability structure, participants are challenged personally and professionally to set and achieve goals.
A key benefit are the relationships built through the experience. Strong, lasting bonds are formed, and new ideas develop out of networking throughout the shared experience.
The Class of 2021's leadership journey begins September 2020 and concludes in April 2021. The Class of 2021 application deadline is July 10, 2020.
Ideal Candidate
Participation in this exclusive program is a great professional development opportunity and an investment in the future of your firm. The ideal candidate is a top performer and dedicated employee and has the potential to manage a project, team, group, office or even the entire company. The program is open to all individuals in the design profession. Past participants include engineers, architects, planners, historians, surveyors, and business development, human resources, and marketing professionals within design firms.
Transformative Sessions
Leadership Institute includes six transformative sessions. A summary of the series is outlined below.
Download the program brochure for detailed session descriptions, speaker information, dates and locations.
A/E Firm Leadership: Know Thyself Then Others - Become more self-aware and apply leadership techniques to motivate and engage others.
Business Development and Marketing: What It Takes to Win Work - Winning work feeds your company's engine. This session includes interactive discussions and hands-on activities that help attendees understand industry best practices that are adaptable and scalable to any firm size or structure.
Running the Business - Leaders need to understand the fundamentals of running a successful business. This session focuses on the importance of financial score keeping, reading statements and reports, key indicators and what impacts future growth.
Risk Management for Future Firm Leaders - The success of an engineering firm is dependent on managing risk. This program provides the information leaders need to know and understand about risk management. Learn to think beyond the technical work and more like a businessperson.
Government Affairs 101/Legislative Day - Understanding the impact of the legislative process on the industry is critical. This session focuses on why it is important for design professionals to build relationships with legislators and participate in the legislative process.
Work/Life Balance for Effective Leaders - To avoid burnout in this fast-paced world, it is important to effectively balance and manage work and personal life to be happy, healthy and productive.
Class Advisor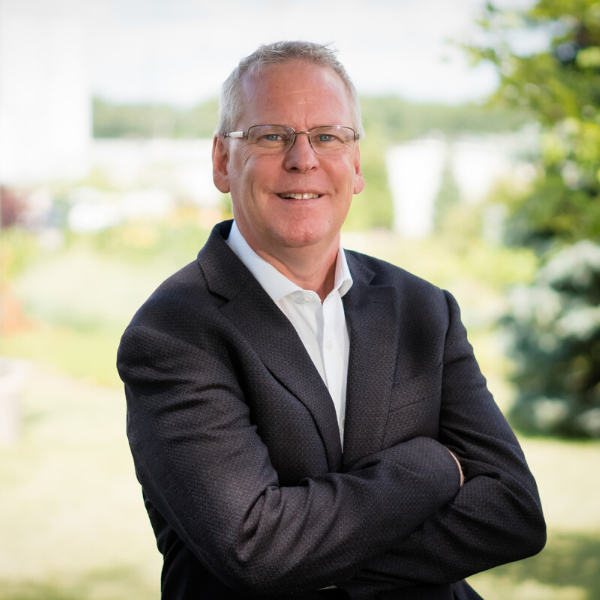 The class advisor guides the group on their leadership journey, helping to tie together all the pieces of the leadership puzzle and provide practical insights based on experience. Our advisor for the Class of 2021 is Gilbert A. Hantzsch, PE, FACEC. Gil is the President & CEO of MSA Professional Services and a graduate of ACEC National's Senior Executives Institute.
ACEC WI Leadership Institute has 260 proud graduates. If you'd like an insider's view from a participant, class advisor or principal sponsor, please contact Kelly Veit to learn more. Apply today to be part of the Class of 2021.
The application deadline is July 10, 2020.
---
See photos of past Leadership Institute classes.