Madison Water Utility Operations Center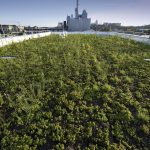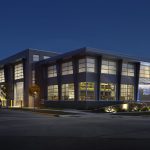 Firm: Mead & Hunt Inc.
Client: Madison Water Utility
Location: Madison, WI
Madison Water Utility is committed to sustainable practices and this commitment extends to its Operations Center as well. They looked for a design team that could provide measurable improvements to their green initiatives.
Mead & Hunt developed a holistic approach that would deliver the client's goals in every facet. The entire facility is located on a converted brownfield, using land that was previously contaminated for a better purpose. This contamination brought special challenges that were handled by an underground stormwater treatment tank. Insulation was improved and combined with an HVAC system that was more efficient and minimized lost energy. Waste heat from machinery was repurposed and fed through the system as well (after being thoroughly ventilated). The water heaters fed into this system as well, sending their waste heat back into the system instead of venting it. On top of that, the building design maximized natural light and energy-efficient lights utilize automatic sensors, minimizing wastage. The design team crafted truck and maintenance bays to speed up work done every day through clever design choices. This also allows the facility to utilize natural light instead of working late hours.
Madison Water Utility can herald its facility as a model for urban renewal and it's thanks to conscientious decisions by the design team.
---