2022 Engineers Week | February 20-26
Light Up Social Media During Engineers Week!

Light-up social media during Engineers Week!
#EngineersMakeItHappen
Help us raise awareness of engineering and Engineers Week by downloading and applying the following graphics to your social media profiles. Graphics can be used on your personal and company social media pages.
Add E-Week Graphics to Social Media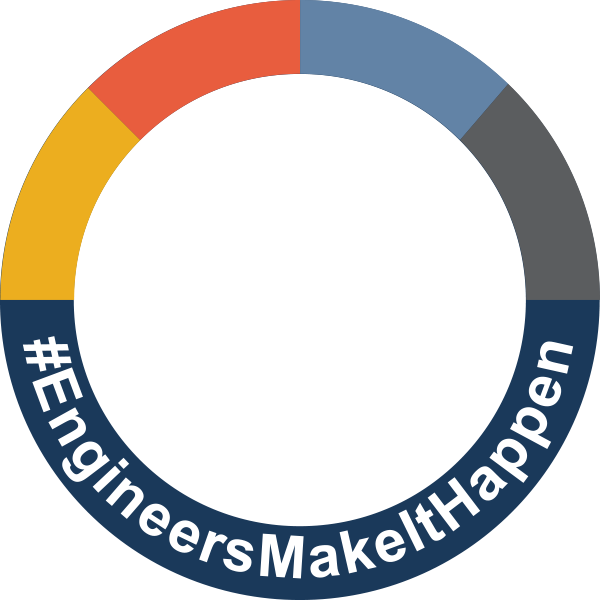 Click image, then right click to save. 
Contact Kelly Veit if you would like the graphics but are unable to download via the links above. 
Engineers Week Activities for Kids
It's never too early to explore engineering!
Visit our STEM Activities page for activities to explore engineering concepts. 
Engineers Week Activities for Engineering Firms
Share your Engineers Week Celebrations on Social Media! 
Download and use our social media banners and frames.
Download and display our Engineers Make It Happen Posters
Post daily social media content. Be sure to tag ACEC Wisconsin and use #EngineersMakeItHappen.
Host a firm coffee, lunch etc. to celebrate engineering and your engineers.
Coordinate a food drive or other chartiable giving.
Share engineering jokes.
Create an engineering scavenger hunt.
Create an office/team building challenge. Give one of the kids activities a try and share your designs.
Why did you become an engineer? Answer on a poster or post-its in the office and social media. 
Ideas and Resources from Discover-E
Like, Comment & Share on Social

Follow ACEC Wisconsin or #EngineersMakeItHappen on Facebook, Twitter, Instagram and LinkedIn for messages highlighting the ways engineers impact daily life and the announcement of the 2022 Engineering Excellence Award winners. Liking, sharing and commenting on these posts expand reach and amplifies our message.