ACEC Wisconsin Thanks Dave Brose for Board Service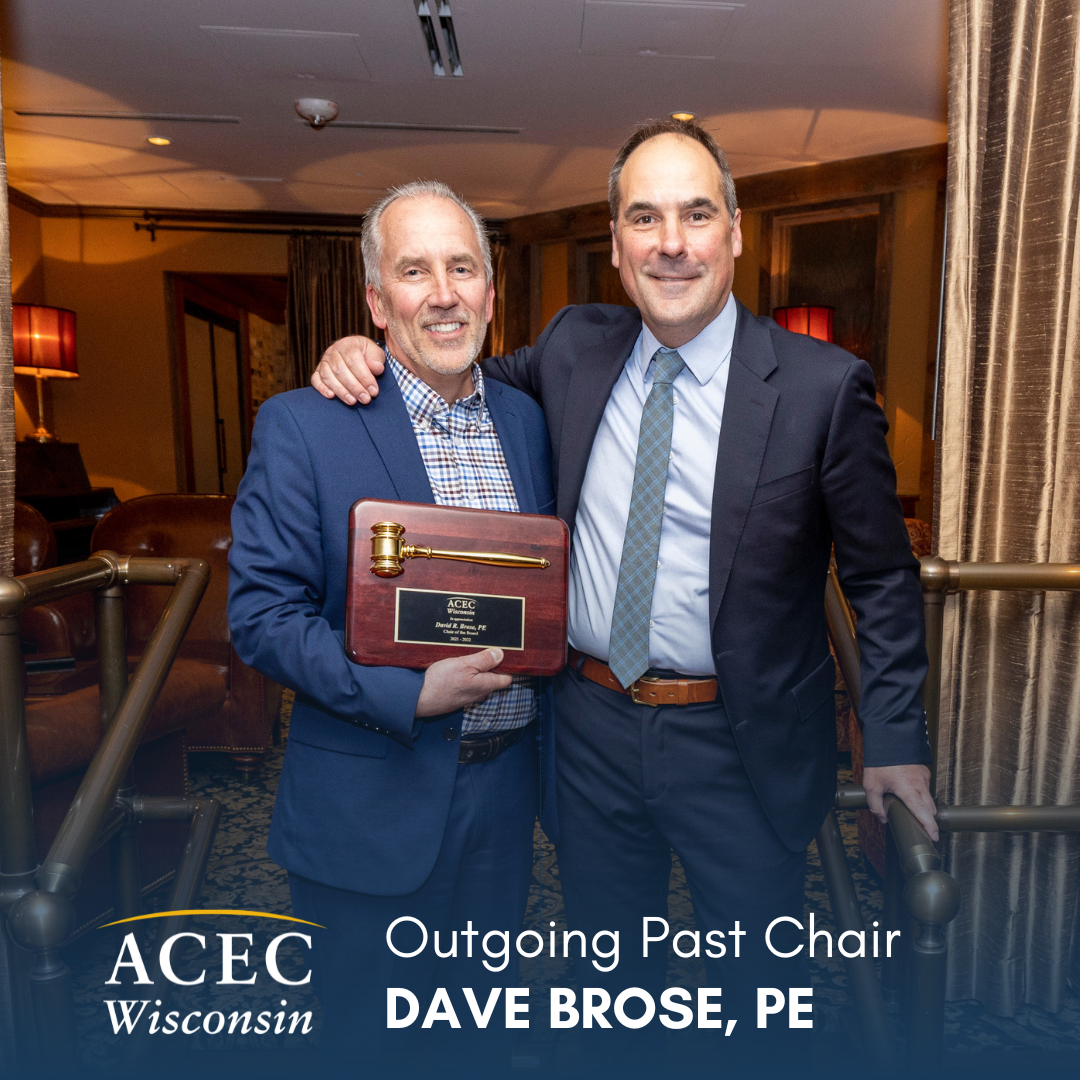 We are grateful to Dave Brose for his dedicated service on ACEC Wisconsin's Board of Directors.
Dave's commitment to the organization has been unwavering. He has always been willing to go the extra mile to help us succeed. The Wisconsin engineering profession is truly fortunate to have industry champions like Dave in our corner.
While Dave's term as current Past Chair is ending, we know he will remain committed to the organization and the profession.
Thank you, Dave!