Grand Avenue Pedestrian Bridge Rehabilitation
Date posted
February 17, 2020
2020 Engineering Excellence Best of State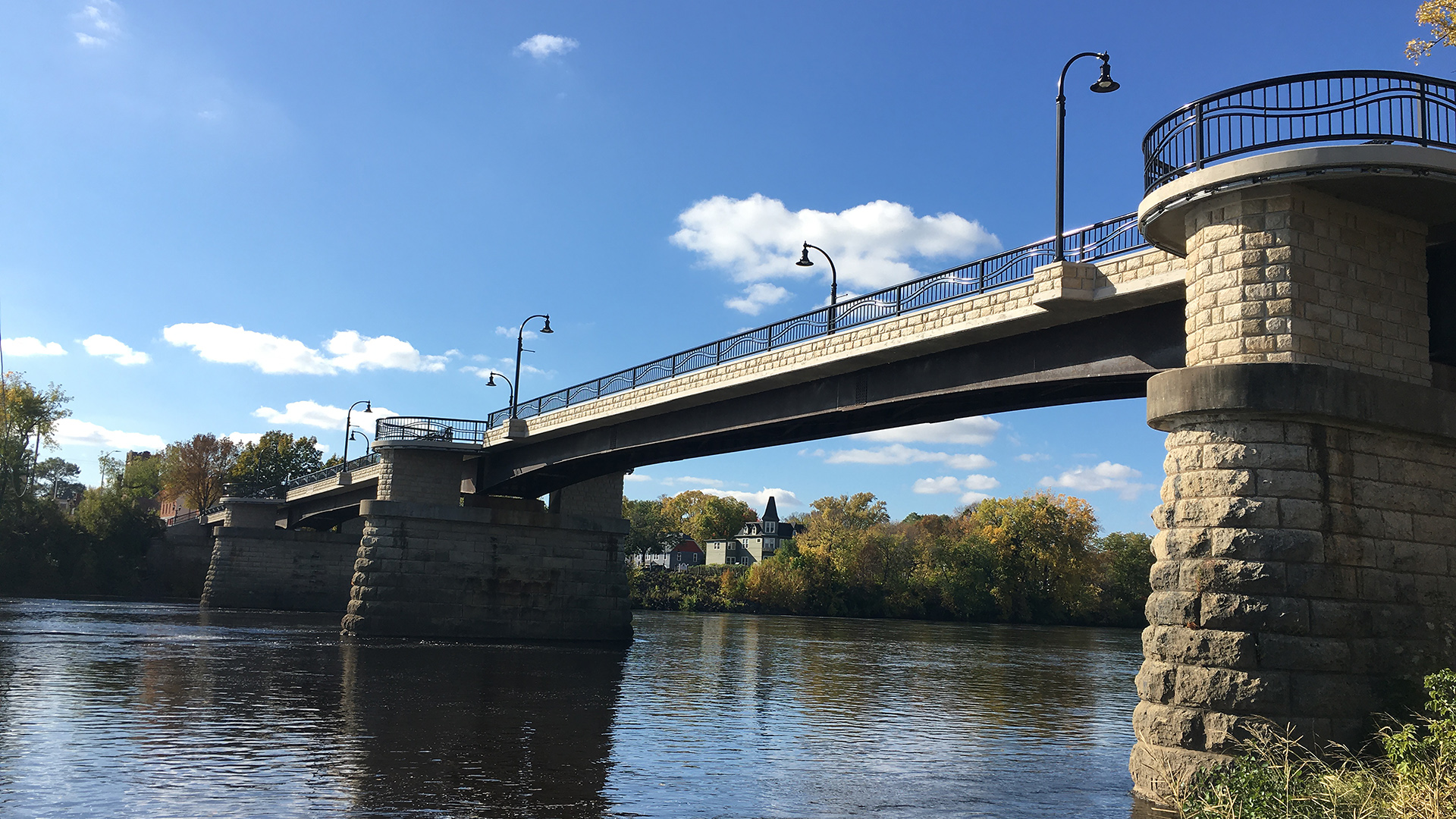 Entering Firm: Ayres Associates Inc.
Client: City of Eau Claire
Bridges are recognizable structures that serve utilitarian purposes. The Grand Avenue bridge has become a part of Eau Claire's identity. The aging bridge structure was an eyesore and a danger and a facelift was needed.
Bridging the Gap
Ayres Associates worked closely with the community in redeveloping the historic bridge. Through collaboration, the team designed a bridge that would complement the area that it serves. The reuse of historic bridge elements including limestone pillars and steel girders while also expanding the span width resulted in a highly functional design. The wider bridge facilitates more people and allows for creative use of the bridge space.
Innovations Save $1.8 Million
Through collaboration and expertise, the design team created a bridge that fit in well with its surroundings. Earlier problems were easily addressed – the surface of the bridge was repaired and the structure itself was reinforced. The team was able to reuse certain aspects of the original structure and saved $1.8 million for the City of Eau Claire.
Awards judge Errin Welty said: "The Grand Avenue Pedestrian Bridge project went above and beyond a traditional bridge project by purposefully engaging with multiple community members,
including a collaboration with the regional arts center to create a unique programmable lighting system. It complements the adjacent historic downtown while achieving cost savings for the project."
A Community Bridge
Instead of just a way to get from place to place, the rehabbed 150-year old pedestrian bridge is a destination of its own. The new span hosts a yearly fundraiser for the community and highlights Eau Claire's vibrant downtown.