Lessons in Finance and Business Management
Date posted
December 8, 2022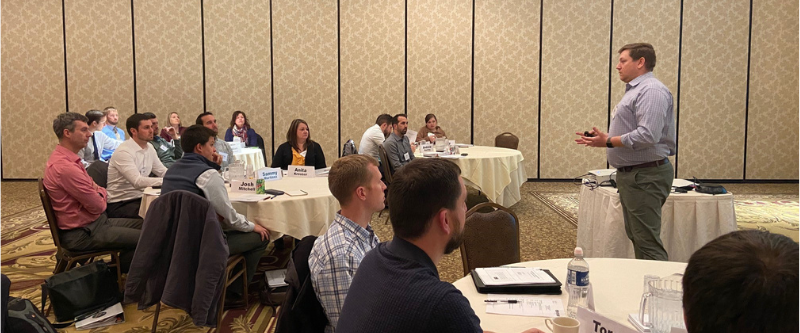 The Leadership Institute Class of 2023 met December 6-7 in Elkhart Lake for its third session. The Running the Business session focuses on the business side of engineering.
Matt Fultz, ASA, from Matheson Financial Advisors, presented this fast-paced module on finance and business management with the goal of developing a macro-level understanding of business finance as it relates to an engineering firm. This included developing a basic level of accounting knowledge, relating this accounting to project performance, and connecting it all to how it drives firm value.
Taking a break from financial statements, the evening meal featured a favorite program tradition, a five-course dinner with wine pairings. It was a lovely evening with fantastic food and conversation.