Official Results for 2020-21 Board of Directors
The 2020-21 ACEC WI Board of Directors election results are now official with 48 percent of the voting strength casting ballots. The newly elected Board takes office July 1, 2020 and serve through June 30, 2021.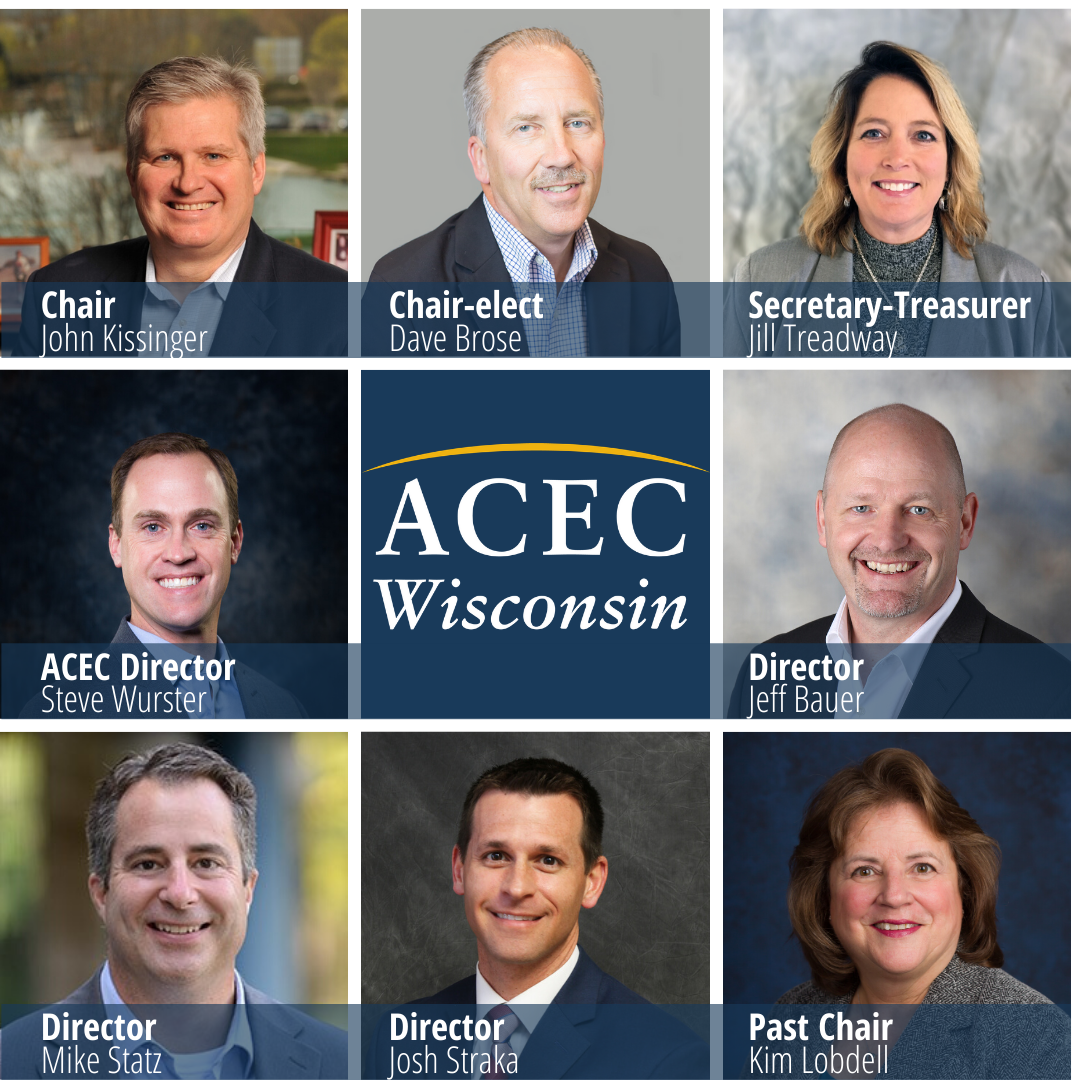 Thank You Outgoing Board Members
We offer our gratitude and appreciation to outgoing Secretary-Treasurer David Way and Past Chair Jan Zander. Jan and Dave spent countless hours serving as volunteer leaders to advance the organization, its mission and the professional engineering profession. Thank you, Dave and Jan!

As always, please feel free to reach out to your Board members and ACEC WI staff throughout the year.