Back to Events
Legislative Day
Wednesday, February 20, 2019
Event Details
Join ACEC WI for the seventh annual Legislative Day. ACEC WI remains committed to the strategic goal of enhancing our advocacy efforts and Legislative Day is an opportunity for members to stay engaged and discover what political involvement really is.
At Legislative Day, you will learn what advocacy means to ACEC WI and the engineering profession. Speakers will cover both state and national issues to look at how the 2018 election changed the political landscape. Attendees will learn about the upcoming state biennial budget and issues facing engineering. Following a briefing on the state budget, members will have the opportunity to meet with State Representatives and Senators to
introduce/reintroduce themselves and advocate for our priority issues.
After the official event, all attendees are invited to attend our Advocacy Happy Hour in Madison to network and continue the discussions. It will be held at Cooper Tavern, 20 W. Mifflin, Madison. This is less than a five minutes walk from the venue and capitol.
In order to request and schedule legislative visit appointments, registration is requested by February 4. Download the registration form and share it with others in your office.
Parking
Parking is available within walking distance of the Concourse:
• Concourse Hotel Ramp (available to overnight guests of hotel)
• State Street Capitol Ramp (214 N. Carroll Street)
Agenda
February 20
9:00 AM - 9:30 AM

Registration

9:30 AM - 10:00 AM

Opening Remarks/Keynote Speaker

10:00 AM - 11:00 AM

ACEC National Update

11:00 AM - 12:00 PM

ACEC WI Legislative Update

12:00 PM - 1:00 PM

Luncheon

1:00 PM - 3:00 PM

Legislative Visits

3:00 PM - 5:00 PM

Advocacy Happy Hour
Download Agenda
For More Information: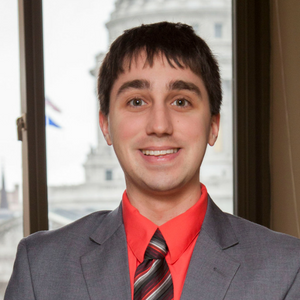 Andrew Heidtke
ACEC Wisconsin
(608)257-9223