2019 Civil 3D Workshop a Success
Date posted
October 4, 2019
The fourth annual Civil 3D Users Group workshop proved to be another successful event. The 2019 event saw nearly 300 attendees and offered two days of programming and networking. With a total of 31 breakout sessions, the event was truly a customizable learning experience for consultants, WisDOT staff, municipalities and students to learn that latest methods.
Save the date for the 2020 Workshop – September 15-16, 2020. The Users Group also hosts webinars on a quarterly basis. Previous webinars are available for viewing on-demand. Contact us to learn more about these opportunities or to be added to the email list.
The workshop is made possible by the planning committee.
Co-Chair Matt Graun, Becher-Hoppe Associates
Co-Chair Brian Veit, Mead & Hunt
Rachel Burnham, SRF Consulting Group
Josh Clawson, MasterGraphics.aec
Andrew Czech, AECOM
Mark Degner, Ayres Associates
Jacob Friberg, Cooper Engineering
Eric Gates, EnvisionCAD
Brad Groh, JT Engineering
Mike Higgins, TRC
Paul Kirkendall, Snyder & Associates
Joshua Melby, KL Engineering
Bob Mueser, Autodesk
Ben Oitzinger, Gremmer & Associates
Steve Popke, WisDOT
Andrew Robb, Seiler Design Solutions
Kait Sanford, Michael Baker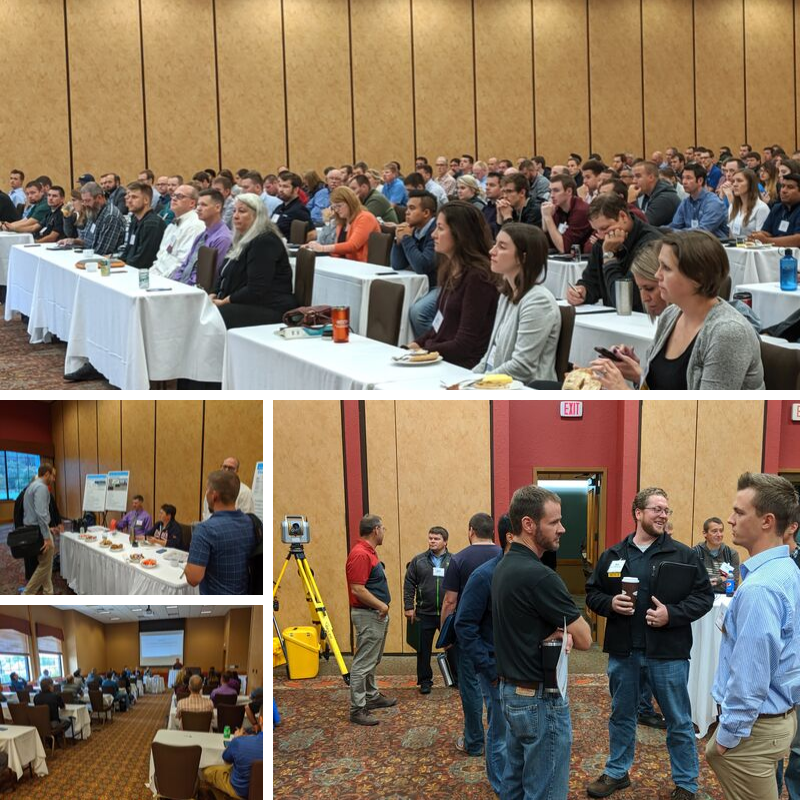 Thank you, 2019 Civil 3D Workshop Sponsors!