2022-23 Board of Directors Election Results
The 2022-23 ACEC WI Board of Directors election results are now official with 20 percent of the voting strength casting ballots. The newly elected Board takes office July 1, 2022 and serve through June 30, 2023.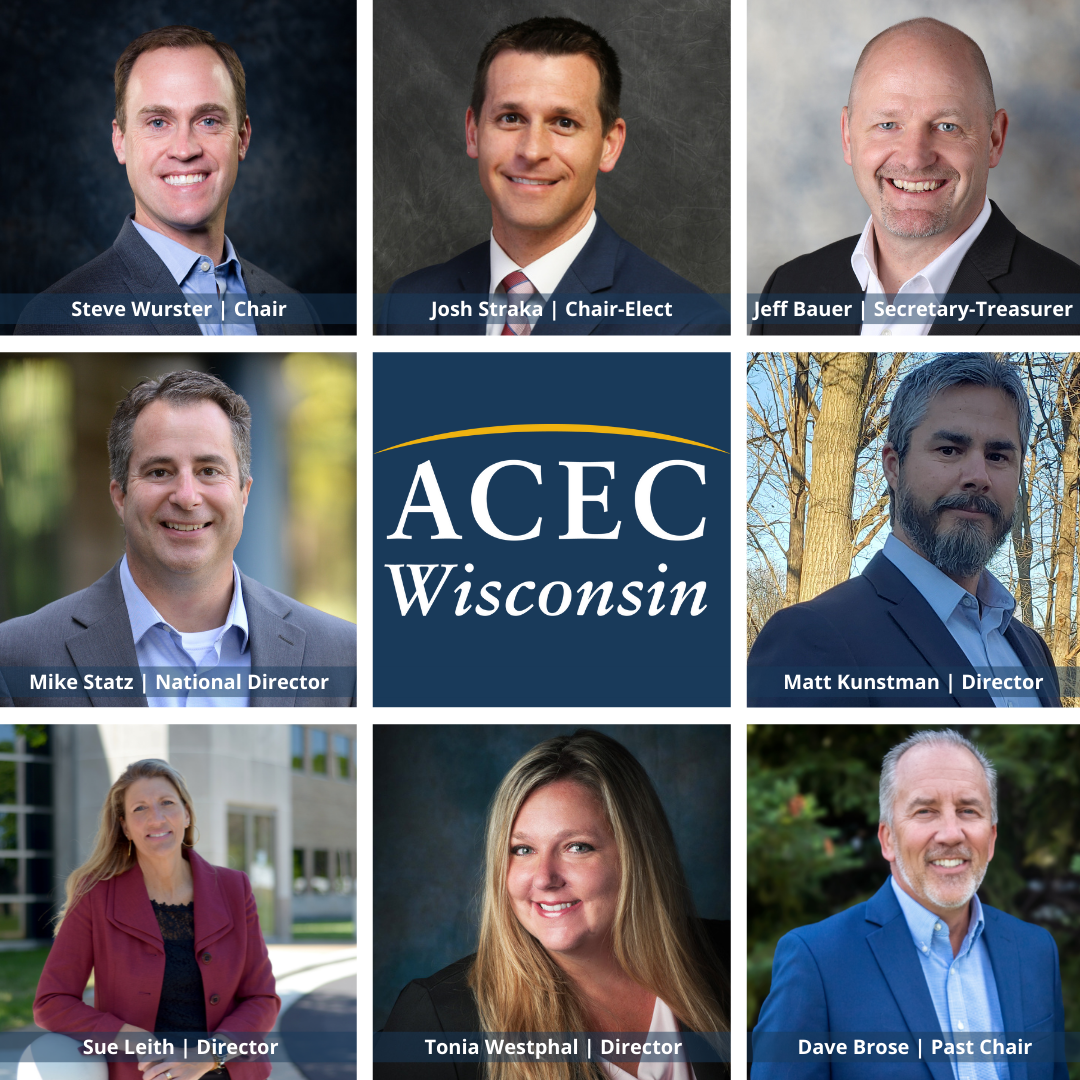 Get Involved
Active committee service is a great way to begin your ACEC Wisconsin leadership path. Committee involvement opportunities include:
Diversity & Inclusion
Emerging Professionals
Energy
Government Affairs
Public Relations
State Facilities
Transportation
Water
In addition, the Nominating Committee maintains a list of Board of Director candidates. Contact Kelly Veit to express interest in Board of Directors service.
The committees listed above are open to all ACEC Wisconsin members.