2022 Annual Business Meeting Recaps Successful Year
Members gathered virtually June 7th for our Annual Business Meeting. ACEC Wisconsin recorded another highly successful year.
2021-22 Fiscal Year Successes
Events returned to business as usual and had record-breaking attendance.
Leadership Institute Class of 2022 graduated a record 26 participants.
We honored 24 fantastic Engineering Excellence Award winners with ACEC National CEO Linda Bauer Darr in attendance.
Tia McCarthy was recognized as our inaugural Young Professional of the Year Award Winner.
A new Emerging Professionals Committee is in the forming stage.
A strong Wisconsin participated in the ACEC National Spring Meeting.
Political giving is occurring via the National PAC, Conduit, Wisconsin PAC and new ability for ACEC Wisconsin to make corporate contributions.
Political giving is laying the groundwork for an active upcoming legislative session.
Strategic Planning Efforts
ACEC Wisconsin is engaged in a strategic planning effort. We had the luxury of planning from a state of strength. A professional facilitator and research firm were engaged to assist in our strategic planning process. Surveys and interviews gathered a pulse of the membership and a diverse team gathered in May for a strategic planning retreat.
The resonating themes are reflected in this word cloud.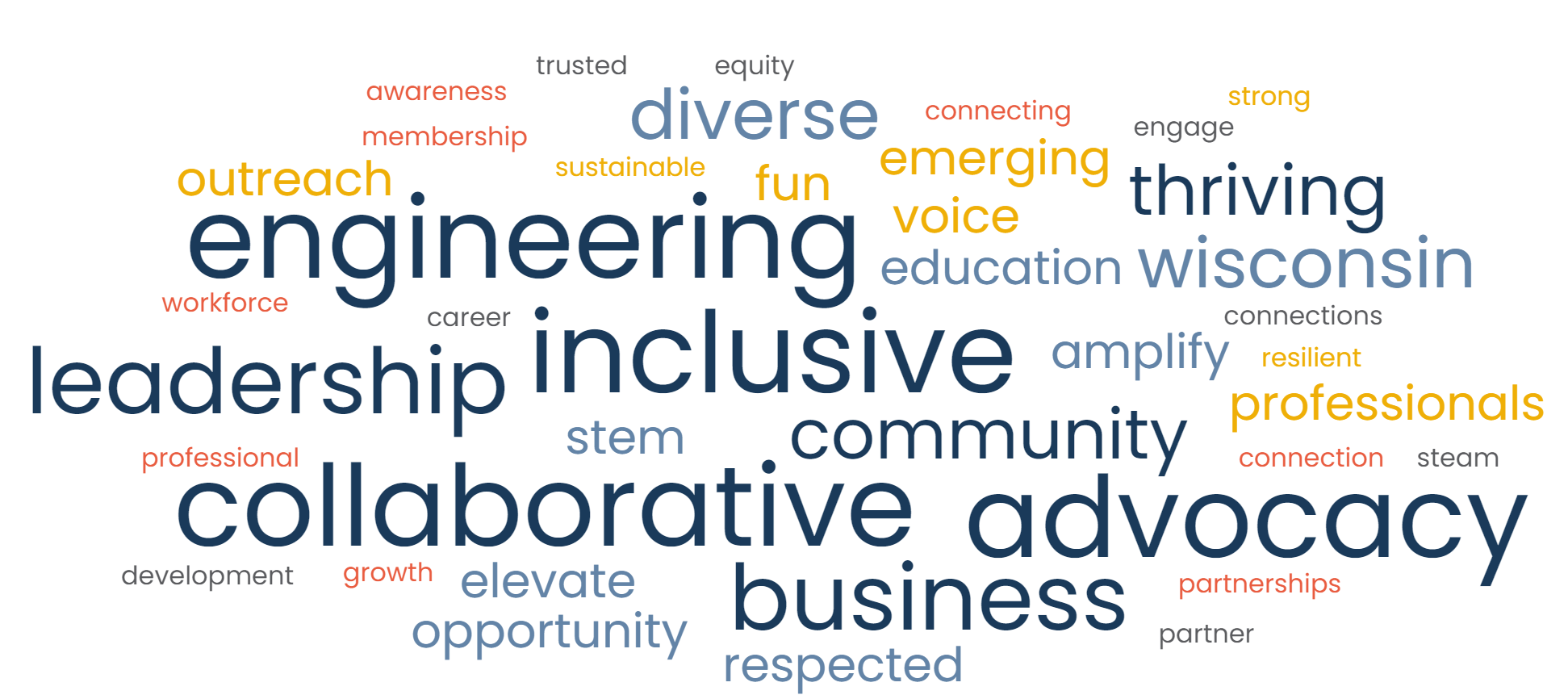 The plan is currently in the refinement phase and in preparation for approval by the Board of Directors in July. We look forward to sharing the plan and moving ACEC Wisconsin forward.