City of Madison New Fire Station 14
Date posted
February 22, 2021
2021 Engineering Excellence Best of State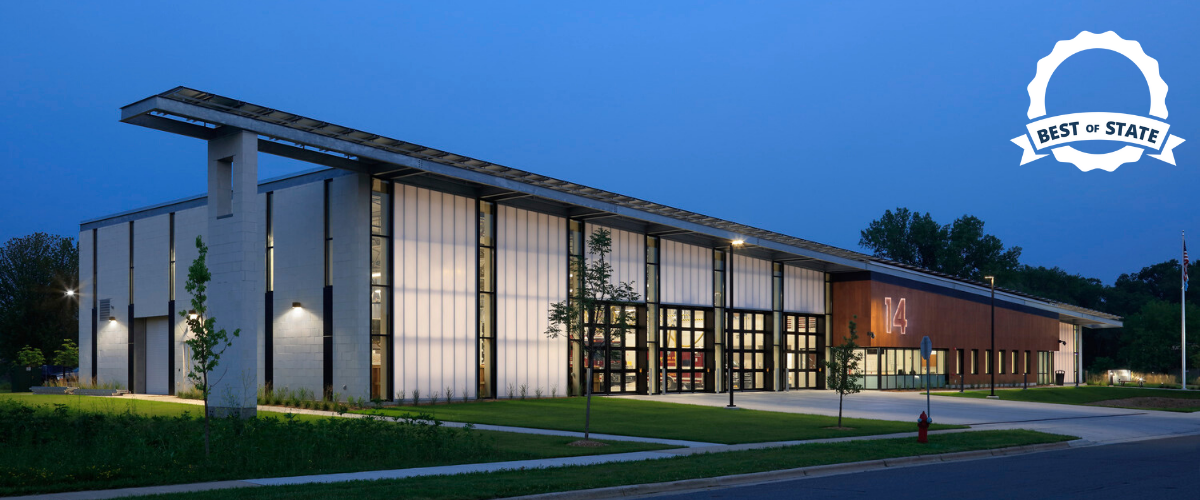 Entering Firm: IMEG Corp.
Client: OPN Architects
Owner: City of Madison
Residents of the City of Madison's rapidly growing southeastern side faced 10-to-15-minute waits for emergency services. This was a major safety issue, but it also pointed out that the entire area was underserved by all city services. The city decided to construct a new fire station that would alleviate immediate safety issues and provide a gathering place for the area.
Building a 21st Century Fire Station
IMEG made the city's vision a reality. The design team prioritized two things above the rest – people and the environment. Additional space was included so the facility can double as a community center for the underserved area.
A geothermal heating and cooling system provides top-level temperature control. LED lights combine with sensors to reduce energy waste. And a major solar energy system will be able to make the facility net zero in energy use.
Awards judge Sharon Bremser said "I applaud the design receiving a LEED Platinum certification and that it benefits the community by including publicly accessible spaces and creating jobs. Its interior that helps create a work environment to alleviate the high-stress and major health risks the firefighters experience will pay it forward for generations to come."
Saving the Environment, Money and Time
The station's smart design resulted in a 58 percent energy cost reduction. The new station is certified as LEED Platinum, the highest level and far exceeding the city's goal of LEED Silver. Madison's new fire station saves the city money while providing unparalleled service for its employees, residents, and the community at large.