Engineering Madness Bracket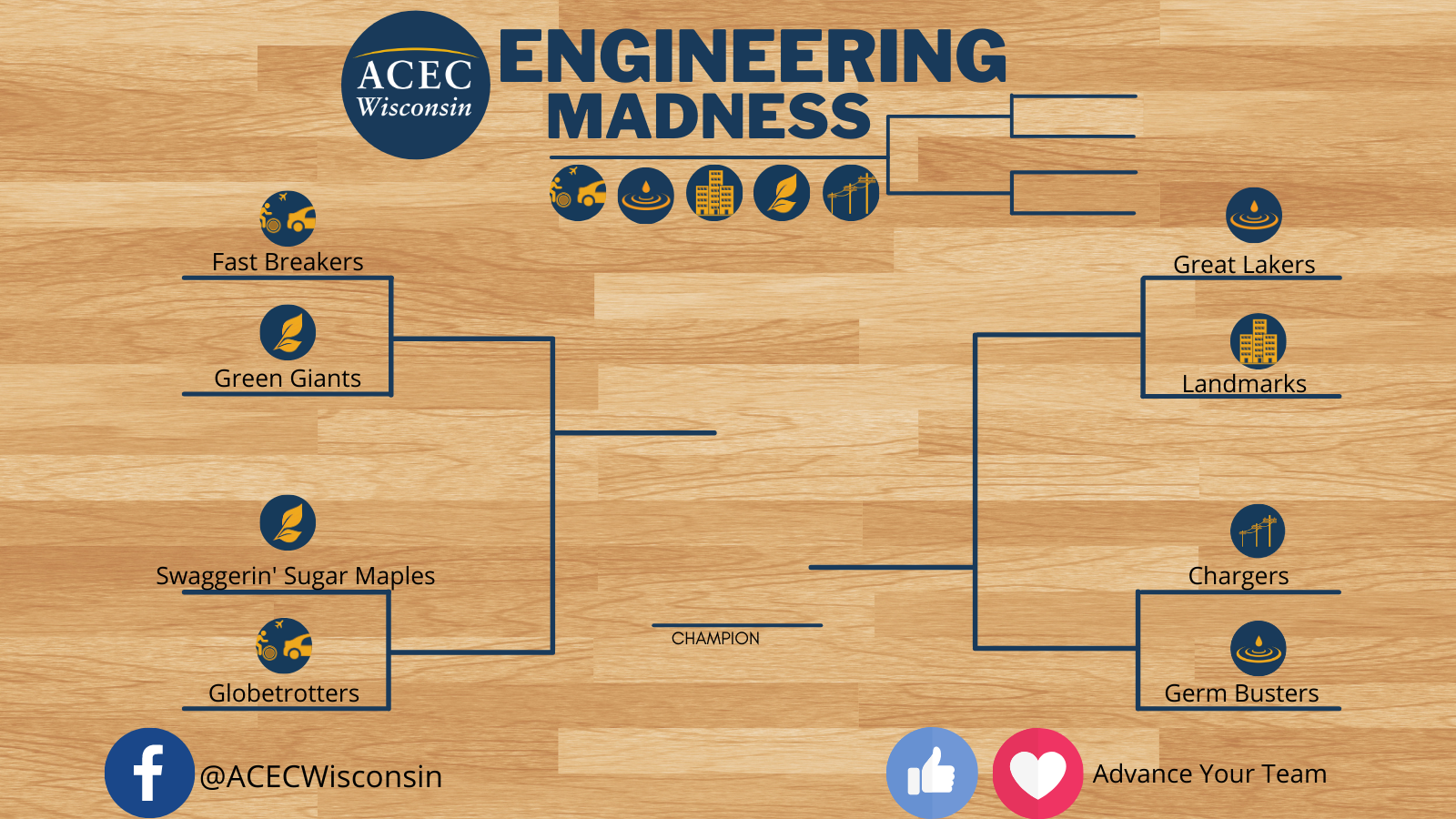 It's Engineering Madness! A play on our favorite basketball tournament, we're making our own bracket challenge with an engineering twist. This is another way to showcase the ways engineering improves our lives.
The first match-up tips March 16 on Facebook. To advance your team, use the "like" or "love" reaction assigned to your team. The team with the most reactions advances to the next round.