Harrison Street Detention Improvements
Date posted
February 18, 2019
2019 Engineering Excellence Award | State Finalist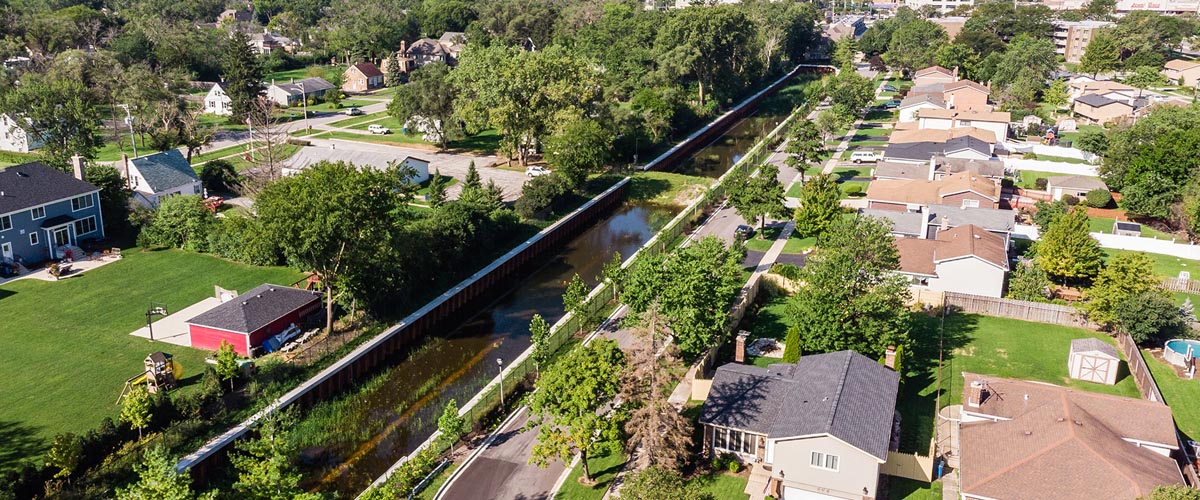 Entering Firm: Clark Dietz Inc.
Client: City of Elmhurst
Category: Waste and Storm Water
---
The City of Elmhurst was hit with significant flooding events multiple times in a short period and resolved to identify the most vulnerable areas. They found that the Yorkville subdivision was especially at risk and asked Clark Dietz to develop a solution.
The design team started by looking at a wide variety of options for flood mitigation. They decided that a storm water storage facility would work best because of neighborhood density and sources of the flooding. This storage featured a large diameter storm sewer and expanded holding capacity to account for increased water flow. By working with the public and the city staff, Clark Dietz explained how this solution minimizes flooding into basements and yards. The aesthetics of the storage site were prioritized to fit in with the neighborhood. The decorations included native plants which created another green space in the city and gave the basin a natural feel when it was not being used for storm water overflow. These small improvements went a long way in getting full community buy-in for the project.
The City of Elmhurst took the initiative to reduce flooding and developed a plan for doing exactly that on a broad scale. By applying intelligent engineering and extensive public outreach, Clark Dietz demonstrated how that plan can be achieved with minimum disruption and neighborhood support.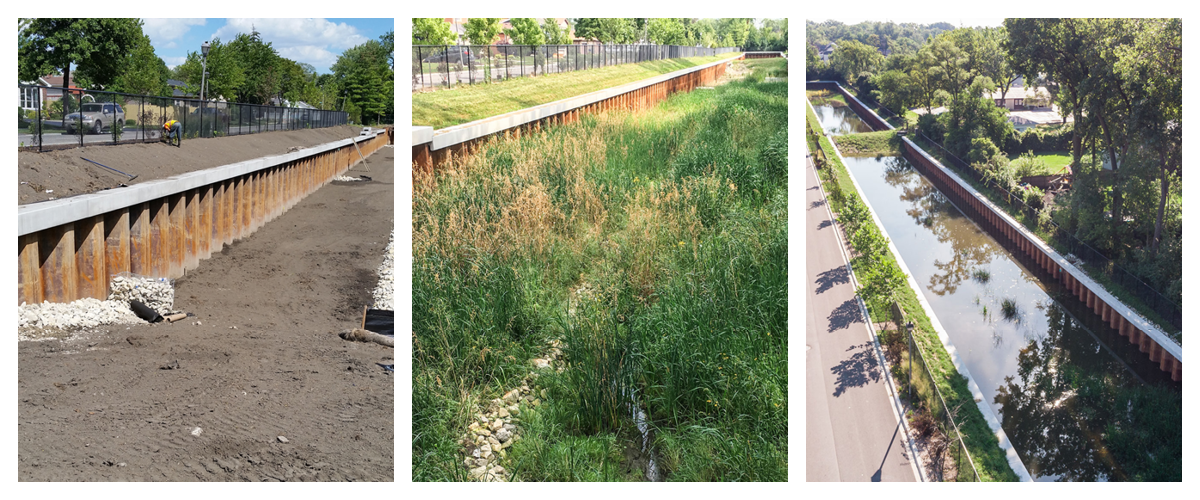 Return to 2019 Awards Gallery