Inclusive Design – Engineering's Civic Responsibility
Approximately 61 million adults in the United States live with a disability. That's 26 percent of our country's population — or one in four individuals — according to data compiled by the Centers for disease Control and Prevention. It's important to articulate that the spectrum of disability types is broad, including those with mobility, cognitive, auditory, visual, developmental and independent living limitations. Some disabilities or impairments are subtle, others altogether invisible.
As engineering professionals, it is our civic responsibility and our privilege to design and construct community infrastructure that is inclusive to every inhabitant — all ages, abilities, gender identifications, ethnicities and underrepresented groups. It is also our duty to help bring existing infrastructure into compliance so that ultimately, no one is left behind. Because inclusive, public access affects the well-being our communities as a whole.
It's not only the law; it's a basic human right.
Beyond ADA
When the Americans with Disabilities Act (ADA) was signed into law on July 26, 1990, it established a long-overdue standard for protecting and providing equal opportunity for individuals with disabilities in most public arenas. This includes job venues, schools, transportation networks and any public or private property open to public use. The ADA Standards for Accessible Design that were formally issued in 1991, and updated and reissued in 2010, spell out even more specific requirements for what makes the built environment accessible.
These guidelines are valuable, no doubt. But as engineers, we must challenge ourselves to make them the baseline, not the benchmark. And we must commit to modifying our designs over time as society dictates — because communities do change, and new needs will arise.
An Invitation to the Design Table
On a project-by-project basis, engineers should begin weighing the elements of fair access during the early planning phase. Those who take the time to implement an earnest and open-minded public engagement program will find themselves with an indispensable sum of knowledge about precisely how to meet local needs. The process involves inviting a diverse spectrum of citizens to be part of the design process. And it means being very targeted in doing so. Project teams should do their due diligence in finding representative voices from varying age and gender demographics, ethnic backgrounds, underrepresented and disability groups — and engage them in candid conversations, interviews, surveys, and public engagement meetings in order to collect the most comprehensive set of input possible. Consider each subset of perspectives as a different filter that can be applied to aid the project design.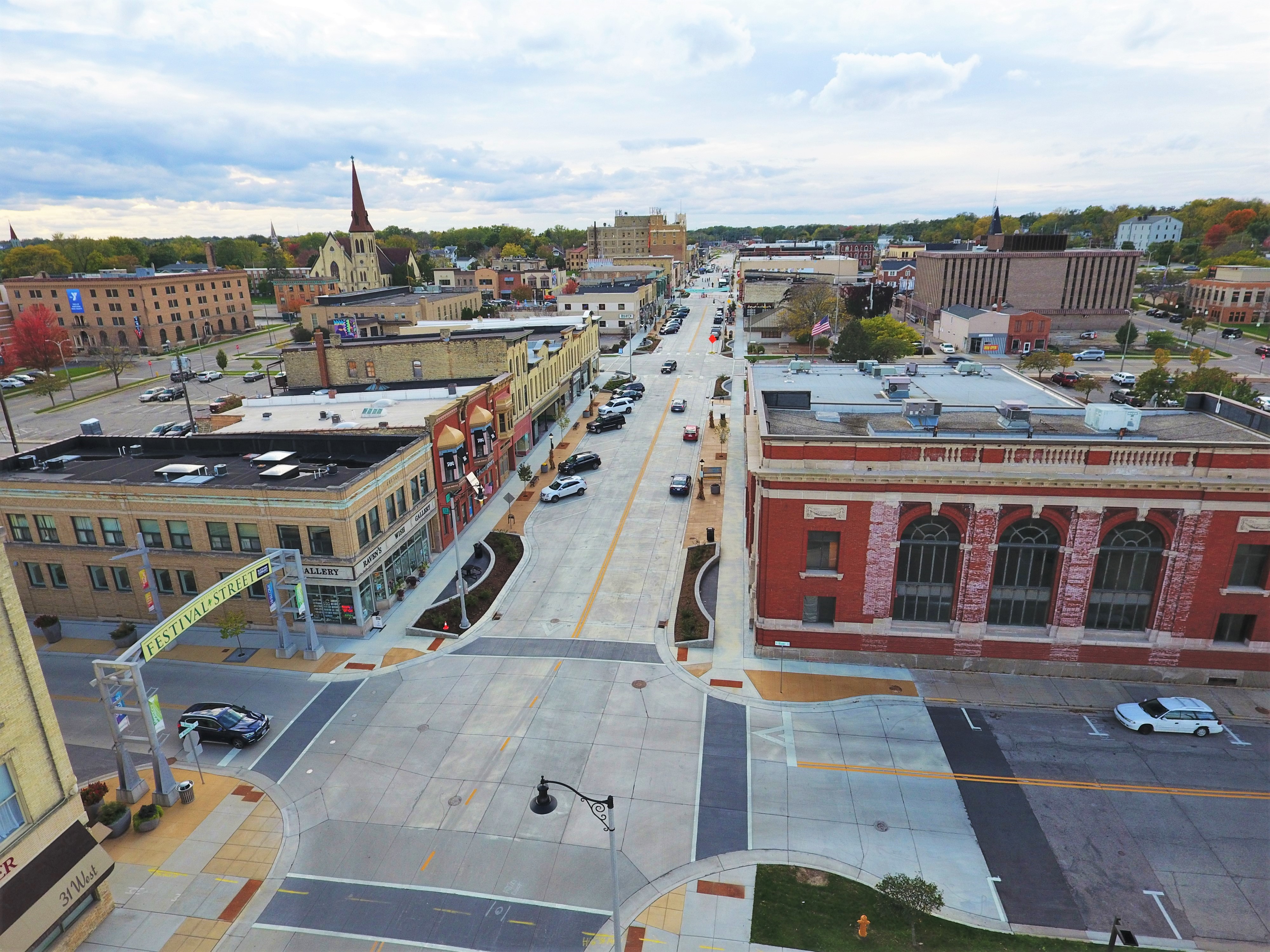 An intersection designed for someone in a wheelchair, for example, may duly fulfill ADA standards, but should also incorporate the right audio and visual cues for hearing or visually impaired individuals, signage for those with colorblindness, public transit shelters, navigation lanes for bicyclists, accessible pedestrian signals and maps/signage. It might also incorporate things like textured transition zones which provide tactile safety cues between sidewalks, planting areas and streets — easily felt by feet, wheels, or canes used by visually impaired individuals. Changes in surfacing or contrasting colors are also helpful in enhancing user access and safety, as are detectable warning strips applied at curb ramps or locations where pedestrians cross into another modal zone. Other additions might include seating and social areas out of the direct path of travel, green spaces and small, enclosed areas away from street activity to help mitigate noise and anxiety for those with sensory sensitivities, pedestrian safety islands and consistent, well-lit spaces to facilitate sign language beyond daylight hours.
Full-spectrum Public Engagement
Public engagement pursuits are an excellent opportunity to apply equitable practices as well. When developing presentation slides, reading materials or maps for the meetings, for example, consider any impairments to sight or hearing and create material options with large text, options for those with colorblindness or the inclusion of alt text for any online materials, which describes images to visitors who are unable to see them. Audio transcripts are also a great addition for those who are deaf or hard of hearing.
After consolidating all the feedback gathered into preliminary designs, it is wise to consult this collection of community voices again at the 30, 60, and 90-percent design phases to confirm their needs are being met, if not exceeded. As engineers, we can achieve more than the minimum of ADA requirements — if we choose to.
Creative Opportunity
Inclusive design offers engineers the opportunity to be creative — to explore a bright new world of possibilities and ways to make communities destinations of choice. Whether working on public streets, bridges, buildings, parks, open spaces, waterfront or downtown areas, the more innovative and equitable our approach, the more successful we'll be. As engineers, it is our responsibility to deliver. And it should be our honor to do so. Because the ultimate goal in our work is to help communities thrive and endure. They can only do so when every citizen is offered a seat at the table.
About the Guest Bloggers
Brian Huibregtse, PE, PTOE, is a Senior Transportation/Traffic Engineer and Mobility Team Leader at MSA, with experience in project management and design engineering for transportation and traffic projects. Brian has been one of MSA's lead engineers focusing on ADA compliance and has given multiple presentations to public and private sector engineers on current ADA-compliant practices and curb ramp designs.
Carter Arndt, AIA, is a Project Architect III at MSA with more than 28 years of municipal architectural experience. He is dedicated to planning and designing dynamic buildings that not only respond to their environment and context but the people and community that use them. His design experience includes parks and recreation facilities, libraries, community centers, municipal office buildings, public works garages and public safety facilities. Since the onset of ADA, he has performed many of the MSA's ADA surveys and generated related reports.
Dan Schmitt, PLA, ASLA, CPSI, CPO, is a Landscape Architect II at MSA and plays a key role in each of our recreation-based projects. His experiences provide a comprehensive knowledge of site inventory, concept development, landscape plans, planting design and construction details. Dan is also a Certified Playground Safety Inspector and his experience with design projects ranging from neighborhood parks to regional complexes provides a broad understanding of ADA requirements.