Introducing the Leadership Institute Class of 2019
Date posted
September 24, 2018
The Leadership Institute Class of 2019 began its leadership journey last week in Wausau. Now in its 13th year, the Class of 2019 is our largest class yet.
Our first session, Firm Leadership – Know Thyself Then Others, focused leadership principles and leveraging personal strengths. With DiSC profile results in-hand, the Class of 2019 walked away more self-aware and able to apply leadership techniques to motivate and engage others. The importance of communication and adapting styles to reach different personalities was highlighted throughout the session.
The panel discussion was a fantastic discussion and opportunity to learn from current industry leaders. Thank you to Jan Zander, Ayres Associates; Jeff Kronser, Strand Associates; and Marijean Hoppe, American Engineering Testing, for sharing leadership insights and lessons learned.
In addition to learning from various presenters and panelists, Class Advisor Stan Sugden, Ruekert/Mielke, attends each session to provide real-world insights and serves as a resource throughout the course of the program. Participants will also learn from each other as we share our own insights and work with accountability partners to set and reach goals.
We're looking forward to working with the Class of the 2019 throughout the program and beyond!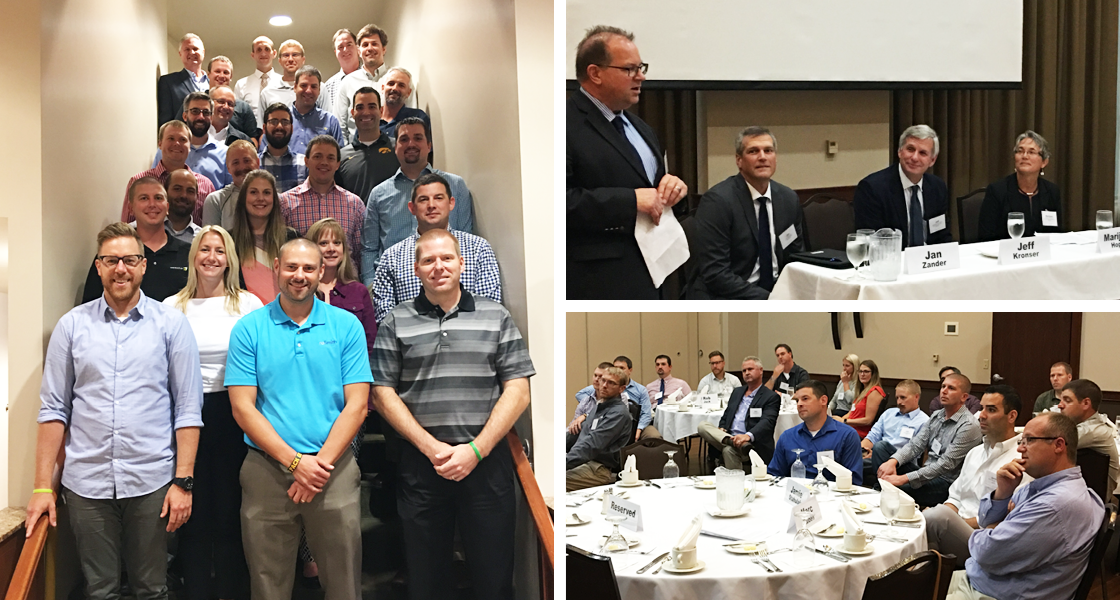 Leadership Institute Class of 2019:
Ryan Beltrand, PLS, Ayres Associates
Daniel W. Borchardt PE, ENV.SP, M.ASCE, MSA Professional Services
James Cappeart, PLS, Ayres Associates
Dylan A. Douglas, PE, JT Engineering Inc.
David Gohdes, ENV SP, Strand Associates Inc.
Matthew T. Graun, Becher-Hoppe Associates Inc.
Robert Hanold, PE, Jewell Associates Engineers Inc.
Benjamin G. High, PE, raSmith Inc.
Robert Jack, PE, Strand Associates Inc.
Nathan T. Koepke, PE, CxA, LEED AP, GRAEF
Jason Laue, PE, MSA Professional Services
David M. Mortensen, PE, GRAEF
Matthew K. Muchow, PE, Vierbicher Associates Inc.
Katie L. Nakles, PE, EMCS Inc.
Neil J. Pfaff, PE, PH, CST, Vierbicher Associates Inc.
Marc D. Ruden, PE, IIW PC
Alyssa B. Schmitt, Stormwater Solutions Engineering LLC
Justin Schueler, PE, raSmith Inc.
Ryan Schultz, PE, Ruekert & Mielke Inc.
Jeffrey D. Smith, PE, KL Engineering Inc.
Jamie Stahulak, PE, PMP, HDR
Scott Stroud, PE, Collins Engineering Inc.
Diane L. Thoune, PE, Clark Dietz Inc.
Levi A. Warner, PE, Larson Engineering Inc.
Class Advisor: Stan Sugden, PE, Ruekert & Mielke Inc.