Jeff Kronser Recognized with 2020 Lifetime Achievement Award
Date posted
November 5, 2020
It is our honor to recognize Jeffrey Kronser, PE, FACEC, Strand Associates, with the 2020 Lifetime Achievement Award.
The Lifetime Achievement award honors the legacy of members who had a profound impact on both the organization and the engineering profession. It was developed to recognize an elite group of influential members for significant contributions of the course of a career.
Jeff has been an active member of ACEC throughout his career as an engineer, serving on many committees at ACEC both as a participant and as Chair. Jeff has served as the President of ACEC WI in 1998-1999. He has been instrumental on the Transportation Leadership Committee and the Transportation Steering Committee, contributing countless hours to working on partnering activities and issues with the Wisconsin Department of Transportation.
Jeff was the class advisor for the Leadership Institute Class of 2009 and Class of 2010. In this role, Jeff served as a mentor to 31 of the profession's rising leaders. He continues to support the program through serving as a panelist at various session. Jeff also participates on the annual Leadership Institute Review Task Force to continually enhance and improve the program.
Jeff's entire 43-year professional career has been as a consulting engineer for Strand Associates, Inc. Jeff started Strand's transportation discipline in the early 80's with small bridge replacements and soon after rural highway design and construction observation services for projects with the Wisconsin Department of Transportation. Strand's transportation discipline has grown exponentially
Jeff has been instrumental in mentoring and guiding other small, disadvantaged engineering firms.
He has provided advice and support in helping firms to become established as well as guiding them through management issues. Jeff is a strong advocate for partnering with other firms to provide clients with the best possible team for their projects. He provides a wealth of institutional knowledge for the betterment of the profession.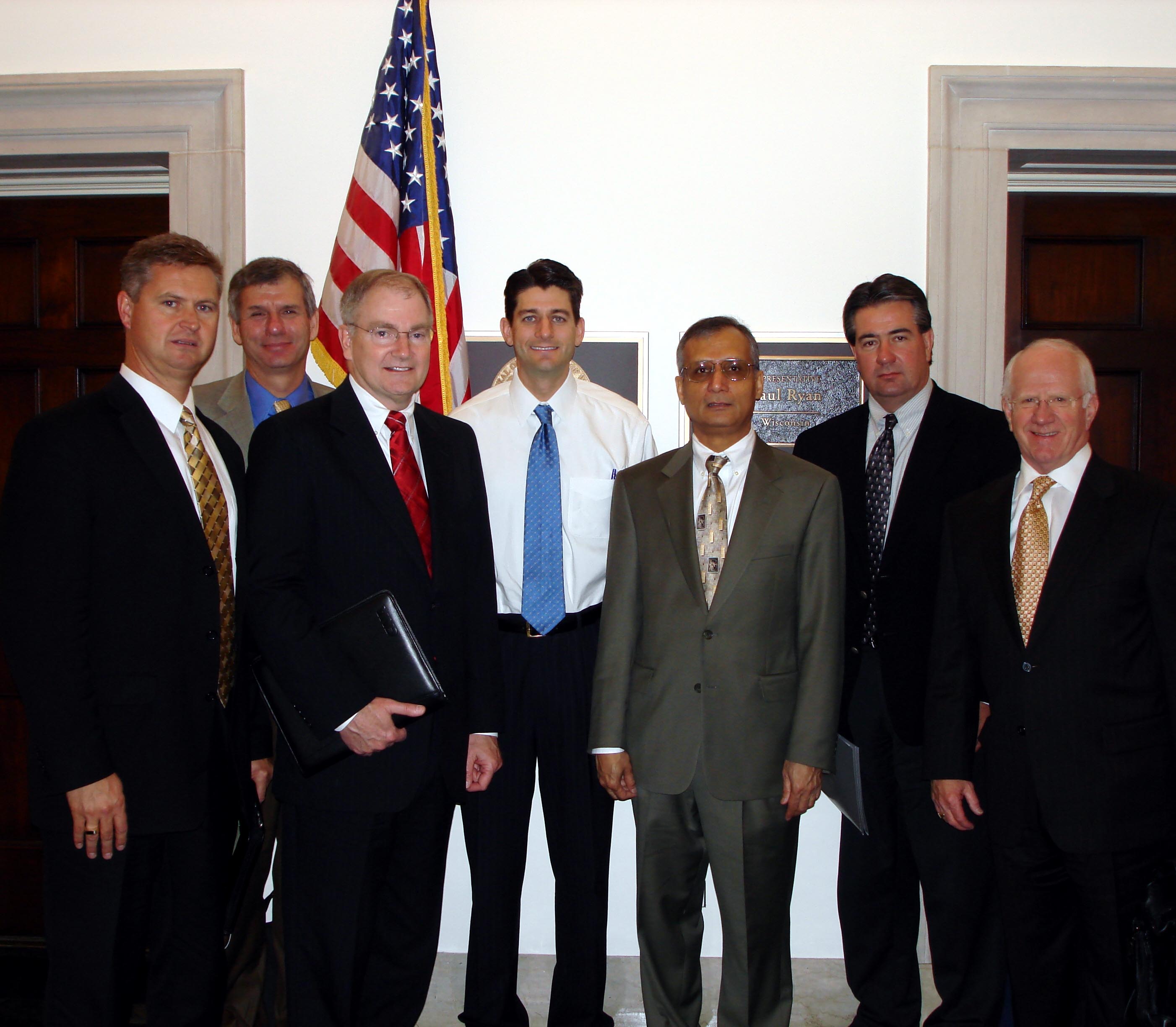 Jeff exemplifies the spirit of the Lifetime Achievement Award with his contributions to ACEC WI and National, civic leadership and contributions to the engineering profession.
The Lifetime Achievement Award was originally scheduled to be presented at the April 2020 Awards Banquet. 2020 certainly threw us all some curveballs and now it is clear our rescheduled date in November isn't feasible either. The honor may be delayed but it is still much deserved! Jeff and the other 2020 award winners will be recognized and celebrated at the 2021 Awards Banquet. The event is scheduled for April 16, 2021 at The American Club in Kohler. Stay tuned for details.