Sue Leith Honored with 2020 Chair's Award
Date posted
November 3, 2020
ACEC Wisconsin is pleased to recognize Sue Leith, Ayres Associates, with the 2020 Chair's Award.
Sue Leith, PG, CPSM, is receiving this award for her leadership and reinvigoration of the ACEC WI Public Relations Committee. She served as Public Relations Committee Chair from 2017 to 2019.
The Chair's Award recognizes an individual's personal service made to or on behalf of ACEC WI. Each year we recognize an individual for personal service to or on behalf of ACEC Wisconsin.
Much of what you see today on the ACEC WI website, fact sheets, legislative leave behind sheets and social media is thanks to the Public Relations Committee. The PR Committee was active in the website design and launching a successful blog program. Sue and the PR Committee spearheaded the rebranding initiative that developed the eye-catch icon series designed to showcase the ways professional engineers impact our daily lives.

"Sue Leith along with other members of the PR Committee, took the "black and white" ideas of the engineers and added the "creative" touches to strategize and determine a plan to move the organization forward." Kim Lobdell, PE, ACEC WI Chair 2019-20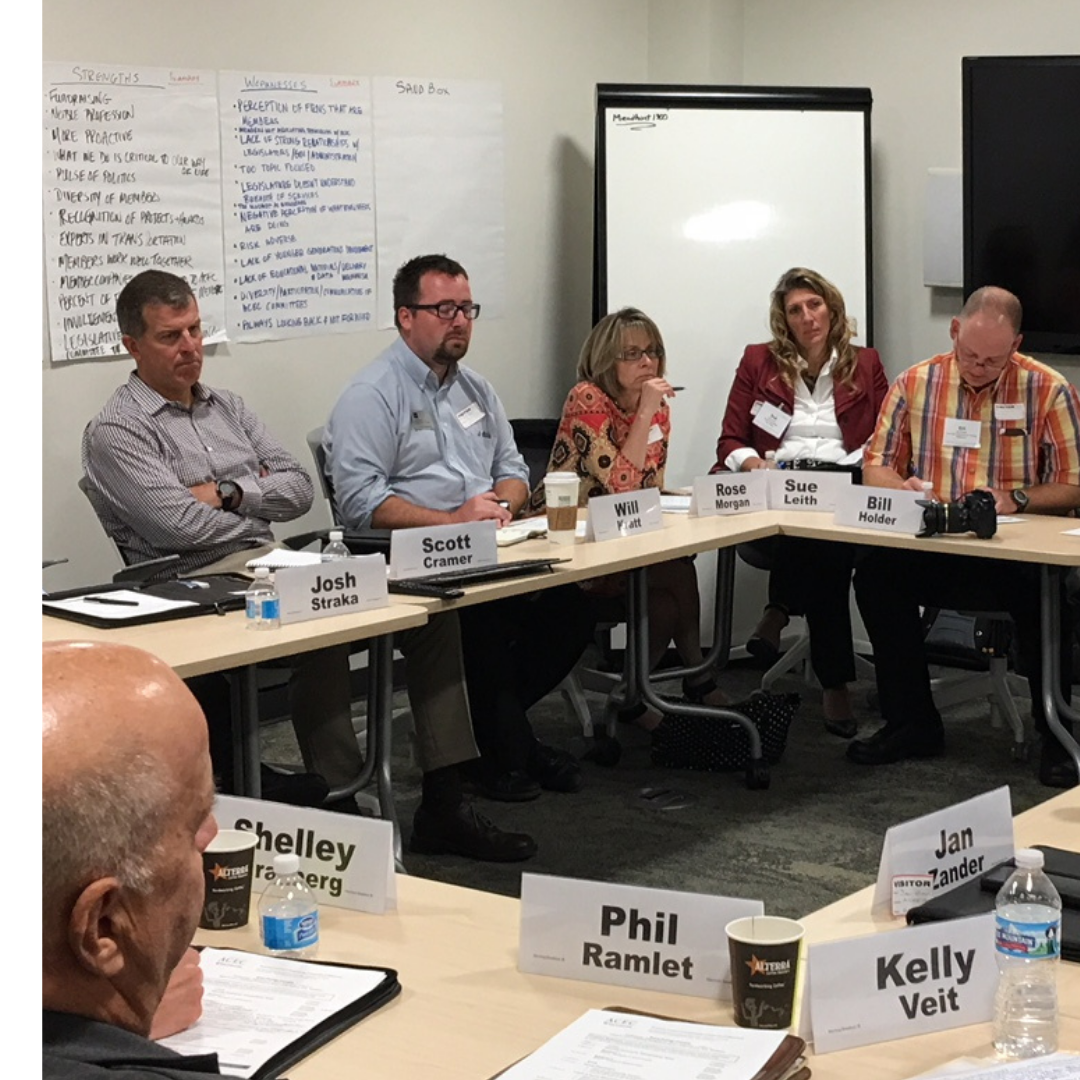 Sue has also supported other committees within the organization. She was also a member of the branding charrette and the Strategic Plan task force that developed priorities and goals for the organization. She is also an active participant in the events and programs at ACEC WI. Sue attends the ACEC National conferences to gain ideas to share with our organization and to promote the initiatives that Wisconsin are completing to help other member organizations. She gives selflessly of her time and ideas.
The Chair's Award was originally scheduled to be presented at the April 2020 Awards Banquet. 2020 certainly threw us all some curveballs and now it is clear our rescheduled date in November isn't feasible either. The honor may be delayed but it is still much deserved!
Sue and the other 2020 award winners will be recognized and celebrated at the 2021 Awards Banquet. The event is scheduled for April 16, 2021 at The American Club in Kohler. Stay tuned for details.