Leadership Institute Risk Management Module Enhanced for 2022
Date posted
January 27, 2022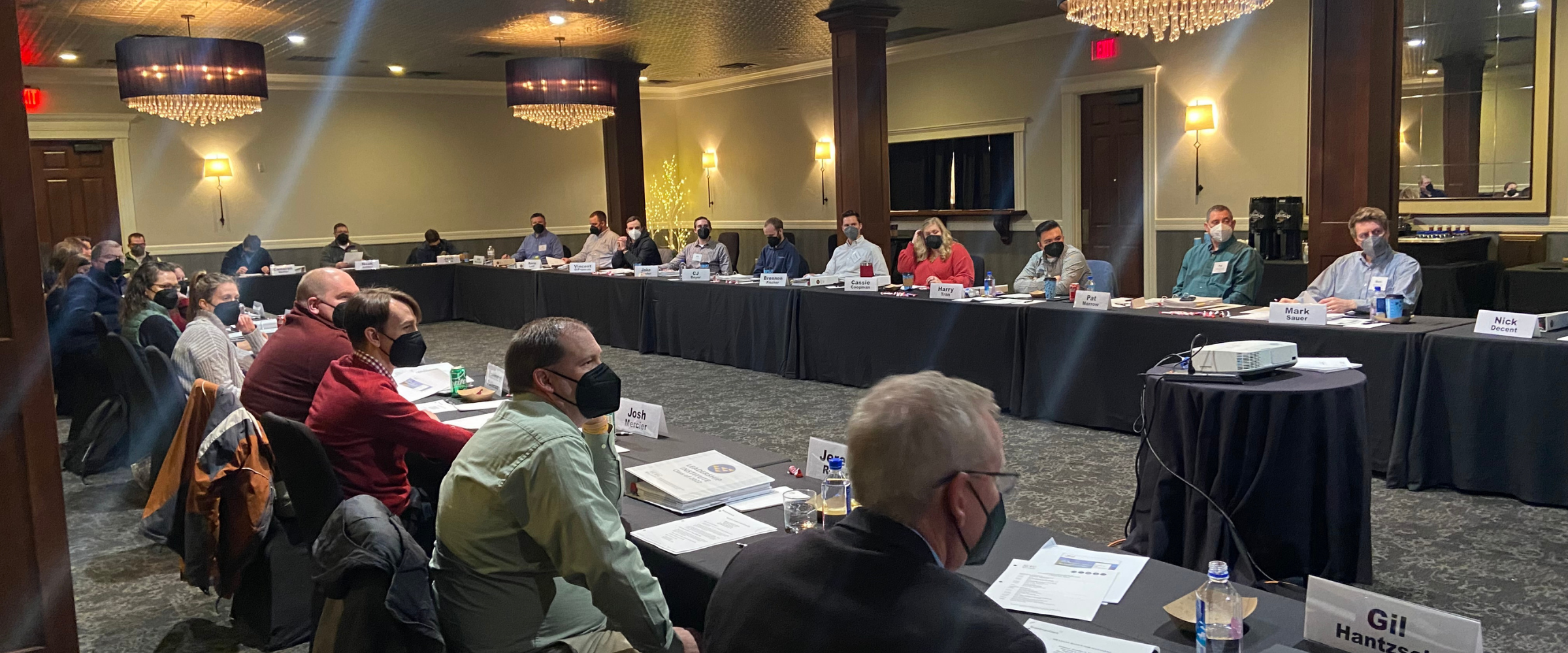 Leadership Institute Class of 2022 gathered in Delafield this week for Risk Management for Future Firm Leaders. This module is a prime example of how the Leadership Institute program continues to evolve and get even better.
The Class of 2022's risk management module included two new presentations to add value and a well-rounded look at managing and mitigating risks in the engineering profession. Enterprise Risk Management was introduced and set the tone for the session. As ERM taught us, risks go beyond project-related risk. Our human resources presentation introduced us to HR Legal Basics for Managers and Effectively Addressing Workplace Issues.
Annual staples Understanding Ethics, Contract Management, Legal Liability and Real-Life Examples in Risk Management rounded out the session.
Lessons from the professional liability and legal perspectives were enhanced with real-world examples from engineering projects. This session is a success thanks to the individuals willing to share their insights and lessons learned.
Many thanks to our "rock star" speakers:
Enterprise Risk Management: Anne Black, Mead & Hunt
HR Legal Basics for Managers: Jennifer Mirus, Boardman & Clark
Contract Management, Seven Deadly Communication Skills and Understanding Ethics: Paula Dixon, Holmes Murphy and John Boldt, PE
Legal Liability of Design Professionals: Karen Erger, Lockton Companies
Real-Life Examples in Risk Management: Joe Bunker, PE, Strand Associates
Interested in Leadership Institute? The search for the Class of 2023 begins this spring.