Leo Frigo Software for Pile Deterioration
Date posted
February 20, 2022
2022 Engineering Excellence Best of State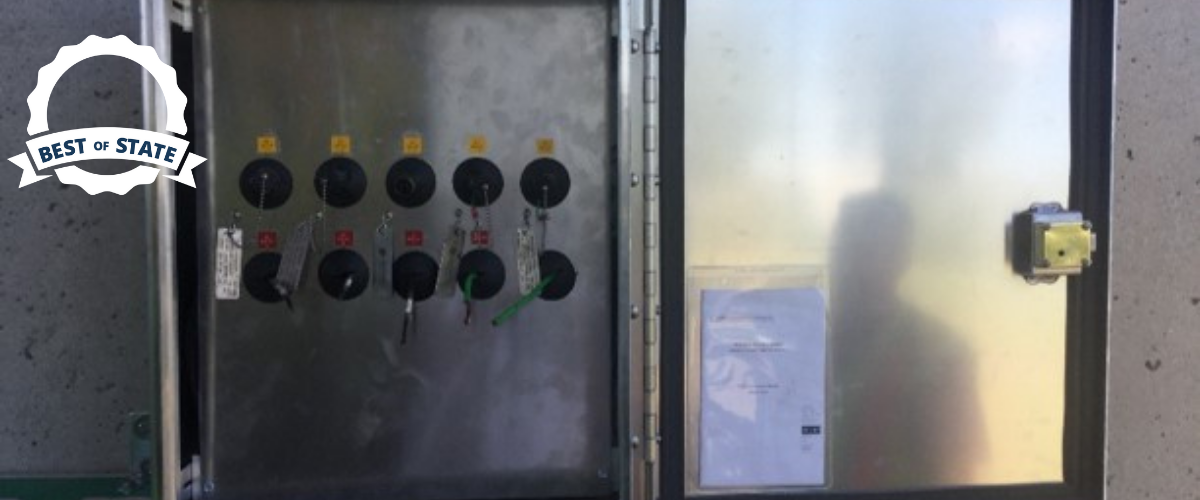 Entering Firm: Michael Baker International
Client: Wisconsin Department of Transportation
The Leo Frigo Memorial Bridge is an 8,000-foot structure that carries 40,000 vehicles per day over the Fox River. In 2013, the bridge suddenly dropped two feet, requiring emergency of I-43 in Green Bay closure as Michael Baker International worked to quickly address the issue. After that quick intervention, the team worked together to prevent this from happening in the future.
From Problem to Prevention
Michael Baker and the Wisconsin Department of Transportation (WisDOT) determined the original issue was due to corrosion of the piles holding up the structure. After the emergency fix, the team installed monitoring devices on the piles. The immediate benefit was the ability to monitor and forecast potential corrosion to ensure safety. The long-term benefit was a wealth of data about the effects of the soil environment on the piles.
Data was gathered over a five-year period. This unique project required a unique solution. The design team created its own software to analyze the data. The software used the data to devise a formula that can be applied to other bridges to determine corrosion rates. This forecasting information is immensely valuable. WisDOT can now take action to prevent, delay and reduce deterioration of monitored bridges.
Awards judge Brandon Braithwaite said, "The Leo Frigo Software project was a great solution to a hopefully uncommon problem - sinking support piles. I hope the lessons learned will be shared throughout the bridge inspection community and will further progress the knowledge base of bridge engineering."
Better Living Through Formulas
The original failure of the Leo Frigo was a wakeup call for better management of the hidden elements of bridges. Using the data gathered from this project, many bridges can be monitored for future corrosion, significantly improving public safety.