Janesville Town Square
Date posted
February 20, 2022
2022 Engineering Excellence State Finalist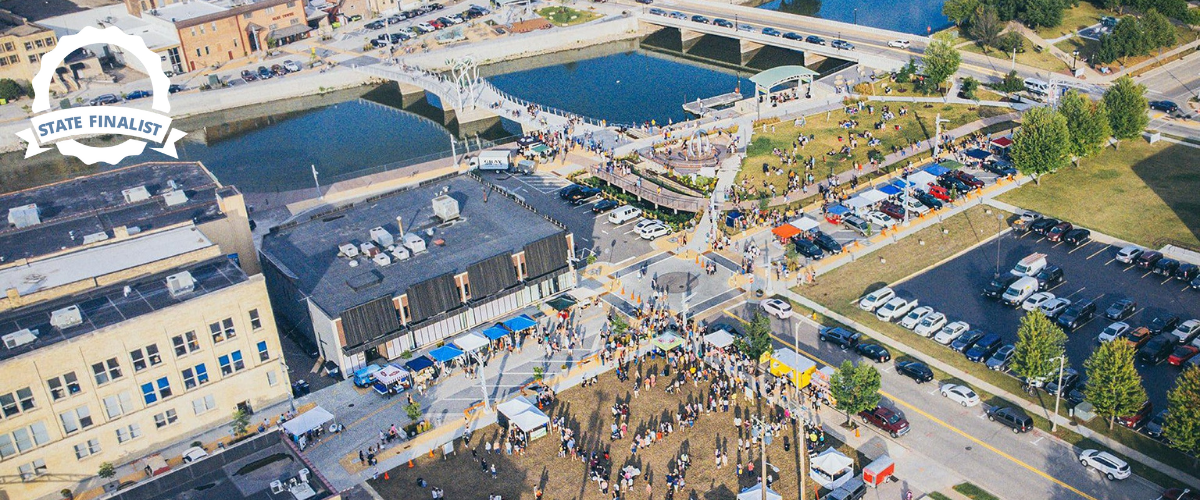 Entering Firm: Strand Associates Inc.
Client: City of Janesville
In 2008, the City of Janesville embarked on a strategy to revitalize its downtown and improve quality of life for its citizens. Failing structures and poor infrastructure drove people away and hurt the city. A comprehensive plan was developed to turn the dream into reality.
Strand Associates came on with a wealth of expertise on the interlocking problems involved. A brownfield site and two decrepit parking garages were identified as a space that could be redeveloped to anchor future plans – this would become Janesville Town Square. The design team facilitated a series of real estate acquisitions and building demolitions to secure the space. Demolition was an environmentally sensitive process as contaminated soils were removed to prevent damage to the nearby Rock River.
In addition to the myriad of stakeholders involved in acquiring the space, the design team also worked closely with the Department of Natural Resources. The next step was to utilize the Rock River as a draw for residents and visitors coming downtown. Special permits were gained so that the team could redesign a downtown pedestrian bridge to bring people into the new square. This iconic bridge is a core part of Janesville's vision for its downtown.
The new town square is the heart of the city's plan to redevelop its downtown. The design team turned a vision into reality.