Volunteer at October 21 MSOE STEM Expo
Date posted
September 25, 2023
The STEM Expo is looking for volunteers for their exciting event on October 21.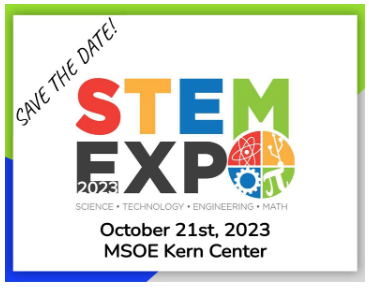 Founded in 2012, the STEM Expo is a science fair style event with "STEM" (Science, Technology, Engineering, and Math) booths set up throughout the gym at the MSOE Kern Center. At each booth (or "exploration station") is a STEM-based activity or demonstration that is designed to interactively engage kids of all ages to incite and fuel their interests for all things STEM.
Click below to get all the details and to volunteer to teach the next generation of engineers!