Task Force Provides Strategic Plan Recommendations
Date posted
October 8, 2018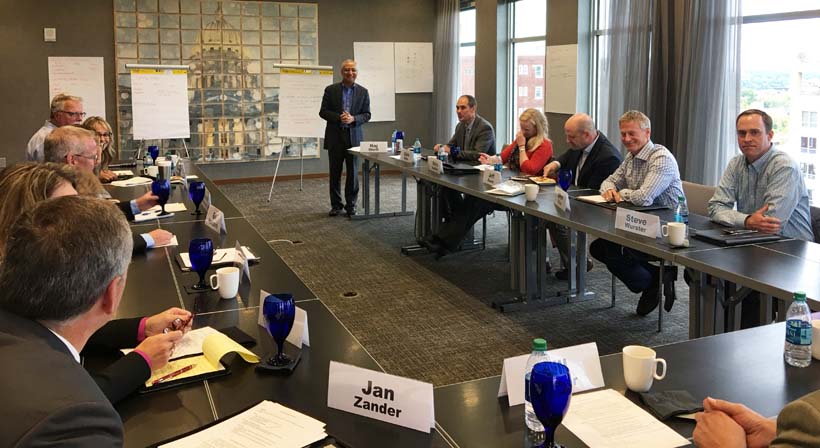 The summer 2018 membership survey and feedback from the Board and Committees revealed the current strategic plan was solid but could benefit from a review and refresh. To accomplish this task, A group of volunteers representing the Board of Directors, committees and the general membership met in Madison on October 2.
Under the leadership of facilitator Raj Sheth, the group was tasked with identifying priorities and brainstorming goals for Board consideration. There was a great discussion and we walked away with recommendations to sharpen the plan. The Board of Directors will begin the review process at its next meeting. We expect a plan rollout in 2019.
Thank you to the following volunteers for sharing insights and helping to shape the direction of ACEC WI.
Jeff Bauer, Jacobs
Carrie Bristoll-Groll, Stormwater Solutions Engineering
Stephanie Christensen, EMCS
John Elkin, raSmith
Harry Farchmin, MxGrp
Raine Gardner, MSA
Gil Hantzsch, MSA
Bill Holder, American Engineering Testing
Sue Leith, Ayres Associates
Kim Lobdell, KL Engineering
Raj Sheth, Mead & Hunt
Josh Straka, Strand Associates
Dave Way, Mead & Hunt
Steve Wurster, Ruekert/Mielke
Jan Zander, Ayres Associates