Wells Street Lift Bridge Rehabilitation
Date posted
February 22, 2021
2021 Engineering Excellence State Finalist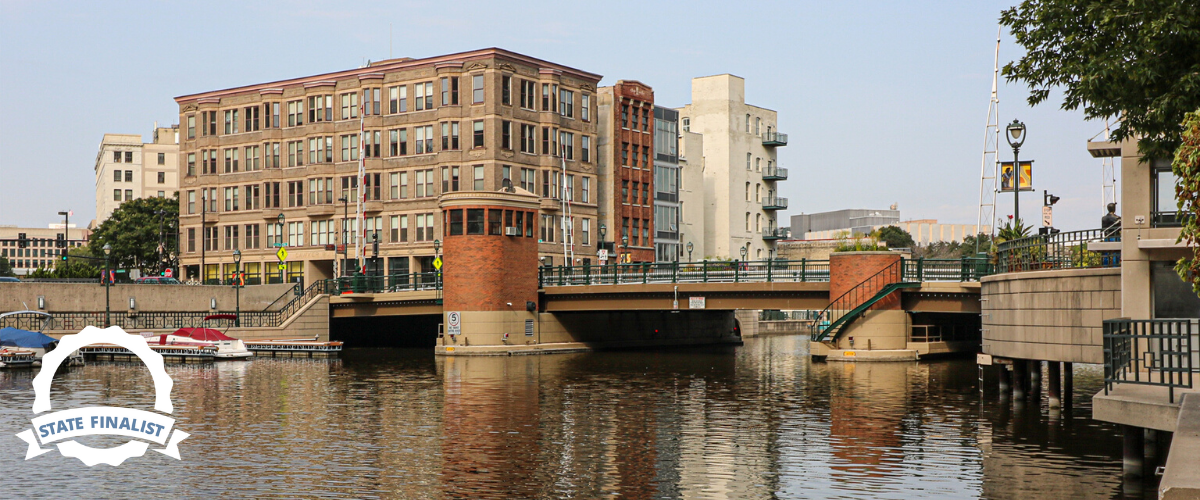 Entering Firm: Alfred Benesch & Company
Client: Wisconsin Department of Transportation
Owner: City of Milwaukee
One of the most used bridges in Milwaukee was showing its age. The iconic Wells Street Bridge was becoming unsafe for vehicles and pedestrians and the façade needed a facelift.
Alfred Benesch kept the historic nature of the structure in mind when rehabilitating the bridge. The team replaced many of the core components of the lift bridge, a time-consuming and delicate process. These components were frequently unique and required additional design work to fit the bridge. By machining and modifying the components, rather than buying all new ones or replacing the entire span, the design team saved money and time. On top of that, they preserved the classic look of the bridge.
Much of the construction work was also unique. Construction occurred off-season to not interrupt tourist traffic on the river or at nearby businesses. To avoid impacts to the river environment, a special pressure vacuum system was installed to keep debris and paint from falling.
The rehabbed structure retains its core flexibility and iconic look – providing a crossing for vehicles, pedestrians and avoiding impacts with boats below. The safer crossing allows use of the bridge for many years.