Alexander Airport Park
Date posted
February 18, 2019
2019 Engineering Excellence Award | Best of State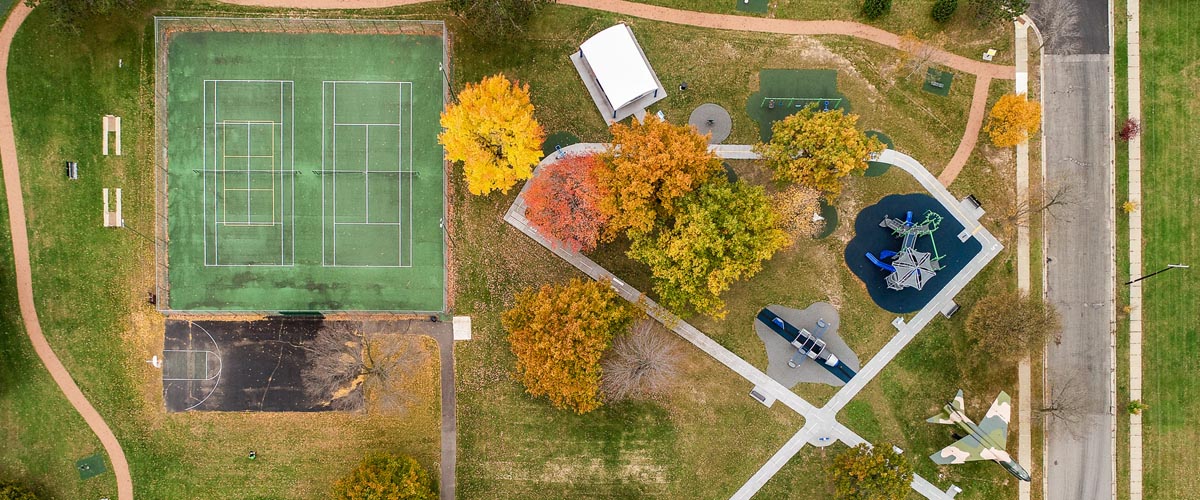 Entering Firm: Becher-Hoppe Associates Inc.
Client: Southeast Side Neighborhood Group
Owner: Wausau and Marathon County Parks Department
Category: Special Projects
---
Alexander Airport Park is a small park in Wausau near the city's airport. The city planned for a small remodeling effort to modernize the play structure but the community had a bigger vision to integrate the park with the neighborhood and to pair thematically with the airport.
Becher-Hoppe worked with the neighborhood group spearheading the effort to implement the new vision for the park. A local fundraising effort raised all of the funds needed for the improvements beyond the city's small remodeling plan. The design elements were all-encompassing with the sidewalks laid out to match the same bearings as the runways at the airport. A small park shelter was designed to look like an airplane hangar and incorporates design elements from a historical hangar at Wausau's airport.
The community and design team also came together to deliver a Vietnam-era fighter jet from the local VFW hall to the park and establish the plane on a specially designed pedestal. This required collaboration from multiple stakeholders. First, the plane had to be transferred from the stewardship of the VFW to the city for inclusion in the park. Then, the plane could only be moved by a special unit of the Air National Guard and the plane would require road closures during the move. Finally, the plane had to be carefully lowered onto the pedestal and secured. The plane is now established as the keystone element of the aviation-themed park.
Awards judge Jerry Deschane said, "The overwhelming level of community support for this project really struck me. I was very impressed by the large and small ways the 'airport' theme carried through the entire project."
The neighborhood group and entire community of Wausau started with a vision to transform a small park into a central attraction. The small park became a big project for the public. Through careful collaboration, innovative thinking and a devotion to an overarching theme, Becher-Hoppe transformed the vision into an aviation-themed reality.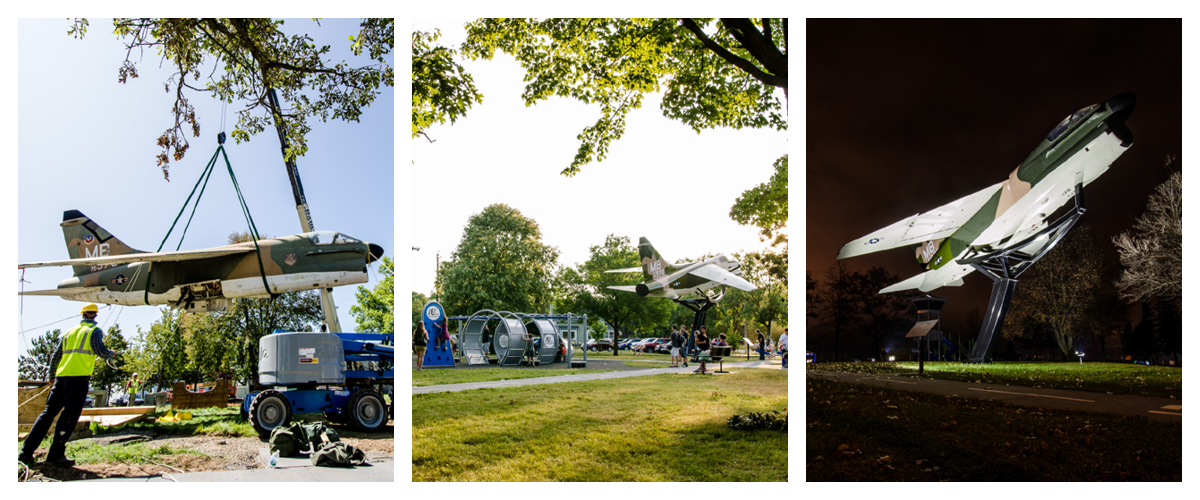 Return to 2019 Awards Gallery