Celebrate Engineers Week 2023
Date posted
February 19, 2023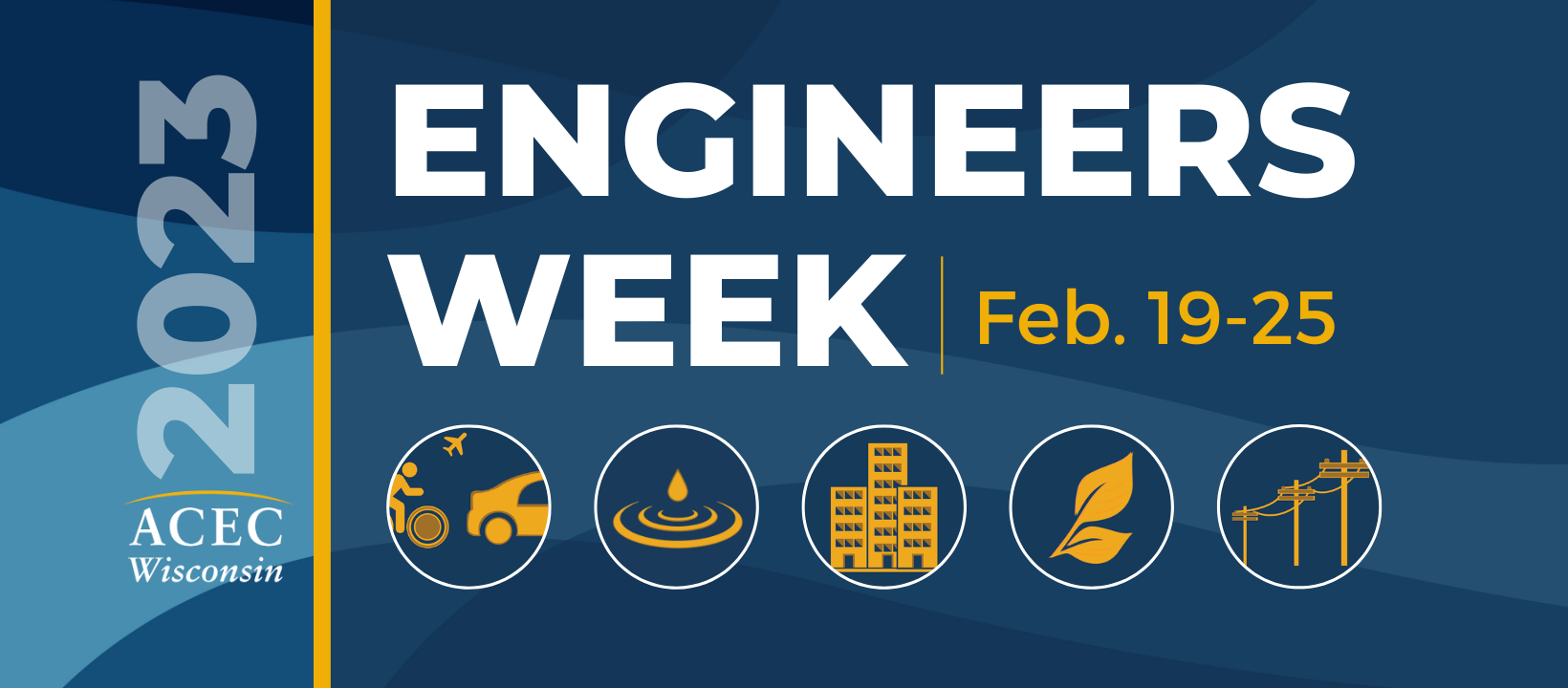 During Engineers Week, we celebrate Wisconsin's hard-working engineers and acknowledge the many ways engineering impacts our daily life. Engineers take on complex problems and design effective solutions that improve our quality of life.
It's official! February 19-25, 2023, is proclaimed as National Engineers Week in Wisconsin.
2023 Engineering Excellence Award Gallery
Our Engineers Week celebration includes recognizing the 2023 Engineering Excellence Awards winners. The 2023 winning projects strengthened our infrastructure, enhanced public safety, and bolstered the economy. The Awards Gallery showcases engineering achievements that demonstrate the highest degree of skill and ingenuity.



Engineers Week Toolkit
It is easy to join our Engineers Week Celebration! Visit our Engineers Week Toolkit for graphics and kid-friendly activities.

Engineers Week Toolkit





STEM Activities
It's never too early to explore STEM careers. Of course, we are partial to the E in STEM – Engineering! Share these activities with the kids and teachers in your life to build interest in engineering.

STEM Activities