City of Madison Nakoosa Trail Fleet/Fire/Radio Shop Facility
Date posted
February 20, 2022
2022 Engineering Excellence Best of State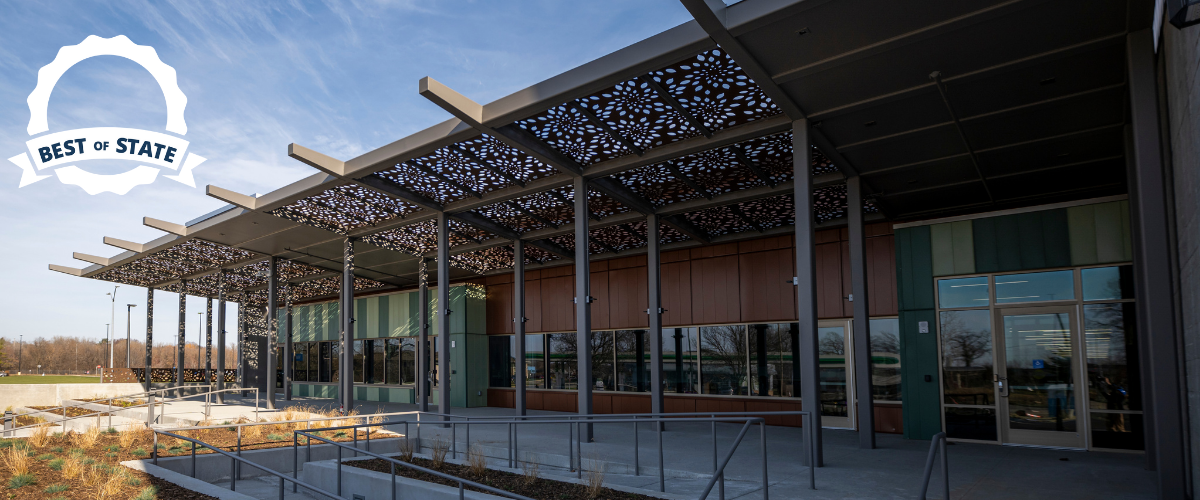 Entering Firm: Mead & Hunt Inc.
Client: City of Madison
The City of Madison faces a daunting challenge in providing services to residents. Behind the scenes, the Fleet Services Division maintains over 1,400 vehicles of widely different profiles and purposes. Maintenance facilities were spread out and could not accommodate the size of many newer vehicles.
Energy-Aware Structure Design
Mead & Hunt worked closely with the city to create a new solution that will serve needs for 50-75 years. Instead of separate facilities, all maintenance is now done in one large building. This centralizes operations and saves money. The new facility focuses on energy sustainability and worker comfort, both of which are unusual in buildings like this. High-efficiency lighting and heating systems improve efficiency and save thousands per year in energy costs. Heated floors give additional comfort to works who stand on their feet all day.
The location of the facility mattered too. The team needed to find a space that could accommodate a massive facility but one that did not negatively impact the surrounding community. A vacant grocery store provided the answer. An open house showcased the new design and increased understanding of the Fleet Services Division.
Awards judge Mark Kruser said, "We can all appreciate the importance of keeping first responder vehicles in top notch condition. This state-of-the-art facility earned LEED Gold certification, saving the city a projected $300,000 to $400,000 annually in utility and operating costs. It establishes a high bar for other communities and the private sector businesses to emulate. Very impressive!"
Designing for the Future
The new facility revitalizes an abandoned space, provides long-term support for city services and saves money. The design team went above and beyond to meet the client's needs.