Class of 2019 Learns Lessons in Risk Management
Date posted
January 17, 2019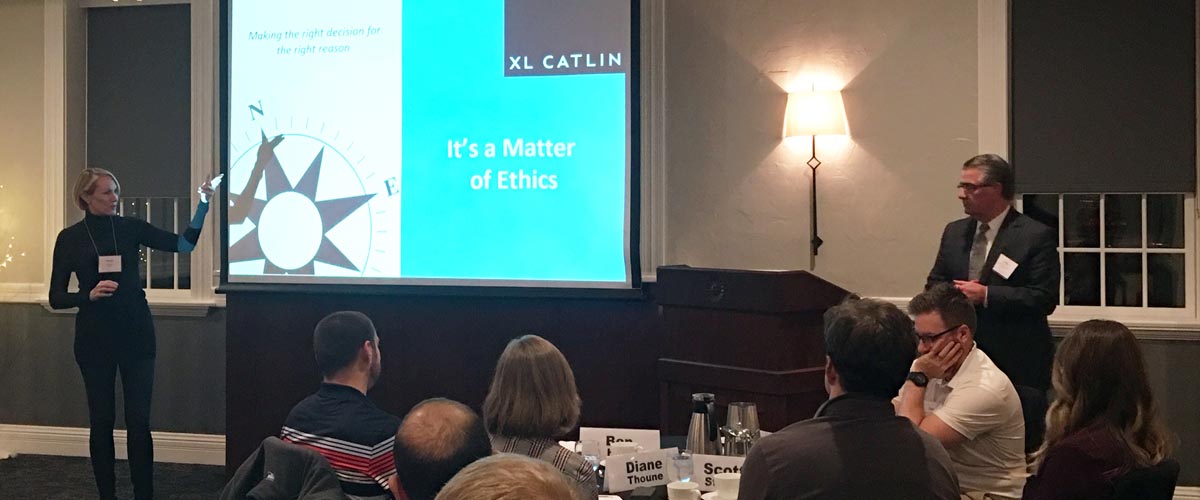 Managing risk is vital to the operations of a successful engineering business. The Leadership Institute Class of 2019 tackled this important topic during its Risk Management for Future Firm Leaders session. A line-up of industry experts shared professional insights and real-life case studies resulting in an excellent primer on contracts, claims and professional liability insurance.
Thank You Presenters:
Understanding Ethics, Seven Deadly Communication Sins, and Contract Management – John Boldt, PE, FACEC, Clark Dietz and Paula Dixon, Holmes Murphy
Real Life Risk Management Stories - Matt Richards, PE, FACEC, Strand Associates
Risk Management: Improve Contracts, Collections and Reduce Liability and Claims – Lauren A. Triebenbach, Esq., von Briesen & Roper, s.c.
What Leaders Need to Know About Human Resources - Wendy Culver, SPHR, SHRM-SCP; Mead & Hunt
Visit ACEC National's Risk Management Resources page for useful risk management downloads. The class's pre-reading assignment, Client Expectations of Perfection, is available for download.