Cooperation, Innovation Lead to Redevelopment that Saves Jobs, Cleans Up Manufacturing Facility
Date posted
November 15, 2022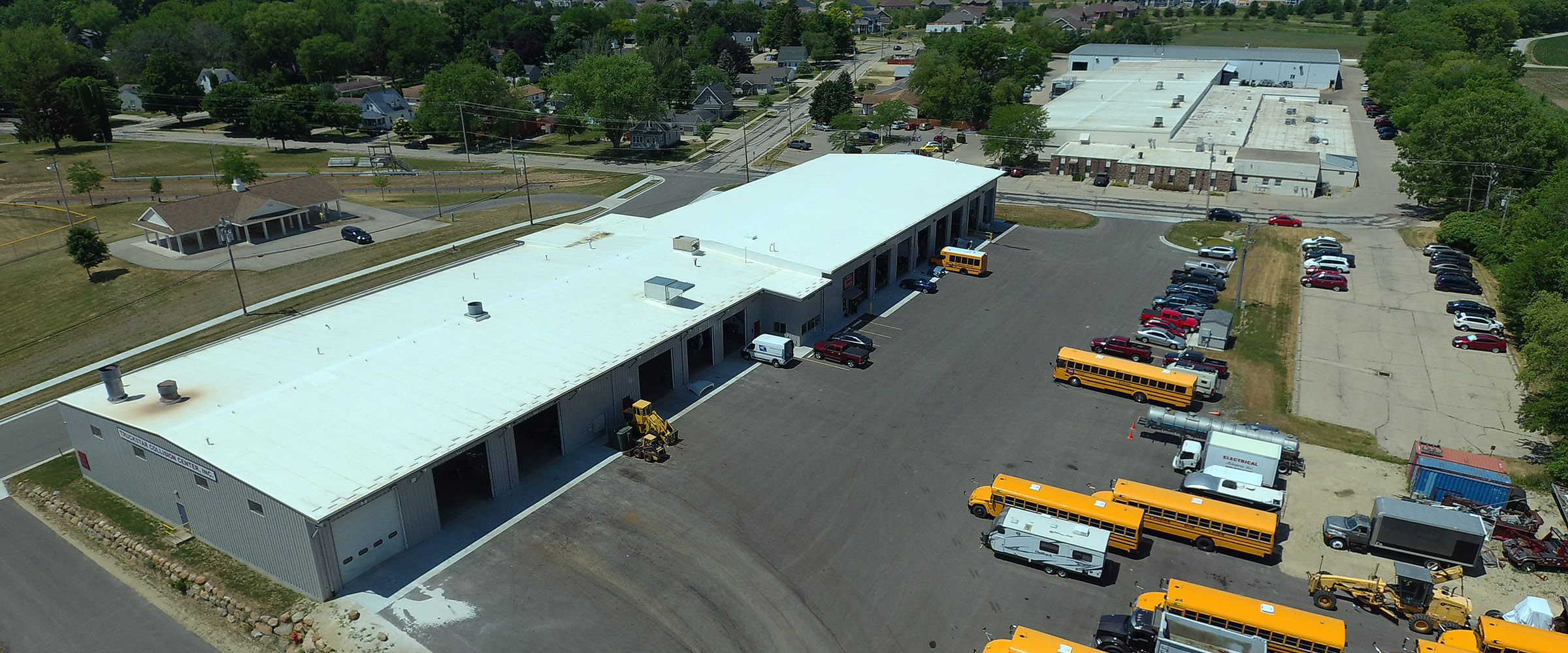 Written by: Thomas Gaieck; Ayres Associates




In the village of Deerfield, Wisconsin, a blighted, abandoned, mid-century property was having an increasingly outsized impact on the community. A former manufacturing facility had contaminated the land and a municipal well, was in foreclosure with back taxes owed and no clear path to ownership, and the dilapidated building for years had been decreasing property values, limiting economic growth, presenting health and safety risks, and undermining the small town's charm. It also posed an obstacle to neighboring Truckstar Collision Center, a local repair center that has been a staple in the community for decades, which needed to either expand or relocate to another community with more space.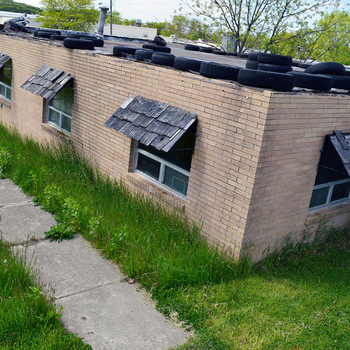 Prior to this redevelopment, very few could envision significant improvement of any kind at this site, but Deerfield had a defined vision to preserve its heritage, natural resources, and character and was determined to not let the brownfield get in the way. To remediate and eventually redevelop the dangerously contaminated site, the Village asked Ayres to complete environmental investigations, help resolve the regulatory and legal issues, and find additional funding, while maintaining compliance with Wisconsin Department of Natural Resources (WDNR) regulations. In a testament to the benefit of small-town values and a tight-knit community, the Village and Truckstar were in agreement and partnership from the beginning, and both worked closely with Ayres to see the project through to its completion.


Cleaning up a financial and environmental mess
Between the delinquent taxes, unclear ownership, and remediation costs, there was a lot to untangle before the environmental cleanup could begin. Usually, redevelopments use one or two financing techniques. Rarely are any completed that required the number and variety of those that were used here: public-private partnership, acquisition through tax-deed process, tax increment financing, local government unit (LGU) exemptions, capping contaminated soils instead of landfilling them, vapor mitigation system, and Wisconsin Economic Development Corporation (WEDC) grants.
With the Village and Truckstar in agreement and partnership, the team was able to first solve the thorny issue of property ownership. The contaminated parcel had unpaid taxes, and Dane County foreclosed on it with the understanding that the Village would pay only the principal amount on back-taxes when ownership transferred to the Village. The Village was afforded a special liability exemption by the WDNR using this method, and was allowed to use the back-tax payment as a match to a WEDC Site Assessment Grant, limiting the amount of out-of-pocket match needed.
Winning grants and careful planning augmented the Village's limited resources. Ayres and the Village also wrote and won more than $330,000 in grants from the WEDC to fund additional clean-up activities.
The environmental contamination issues required significant engineering and experience navigating the complex WDNR programs. To simplify and save costs on the contaminated soils, for example, Ayres landfilled certain areas of contaminated soils near future occupied spaces, capped contaminated soil that remained with a parking lot or building, and installed a sub-slab pipe venting system.


Persistence and patience pays off
"It has been incredibly rewarding to work with the Village and Truckstar on this project," said Thomas Gaieck, who led much of the technical work on the project. "There were many complexities and challenges, but they had a clear vision for what the site could become. To use our engineering and planning experience to make such a positive impact in a small community is something we love to do."
The redevelopment in Deerfield showcases some of the best aspects of engineering: technical knowledge, regulatory understanding, steadfastness, and creativity. The project was complex and challenging, and took more than five years of dedication, collaboration, and outside-the-box thinking to complete. It has paid off in a development that will leave a long-term, positive impact on the community, a local business, and its employees, and reflects well on everyone who was involved in the transformation.
Perhaps equally as important, it proves that even small communities can win grant funds and return blighted properties to productive use. For any project with compounded issues like this one, it stands as inspiration that with persistence, commitment, and experience, even the most daunting brownfield can be transformed into a beneficial property for businesses and communities.
About the Guest Blogger

Thomas Gaieck is a hydrogeologist at Ayres and led the property assessment and remediation for the Deerfield and Truckstar redevelopment project.
Ayres, a long-time member of ACEC Wisconsin, is a team of 350+ innovative problem-solvers nationwide, standing with integrity behind thousands of projects that strengthen communities and our country's infrastructure, economy, and environment. Ayres is based in Eau Claire; it has four additional offices in Wisconsin, as well as offices in California, Colorado, Florida, Minnesota, and Wyoming.