Fond du Lac WTRRF Sidestream Deammonification
Date posted
February 17, 2020
2020 Engineering Excellence State Finalist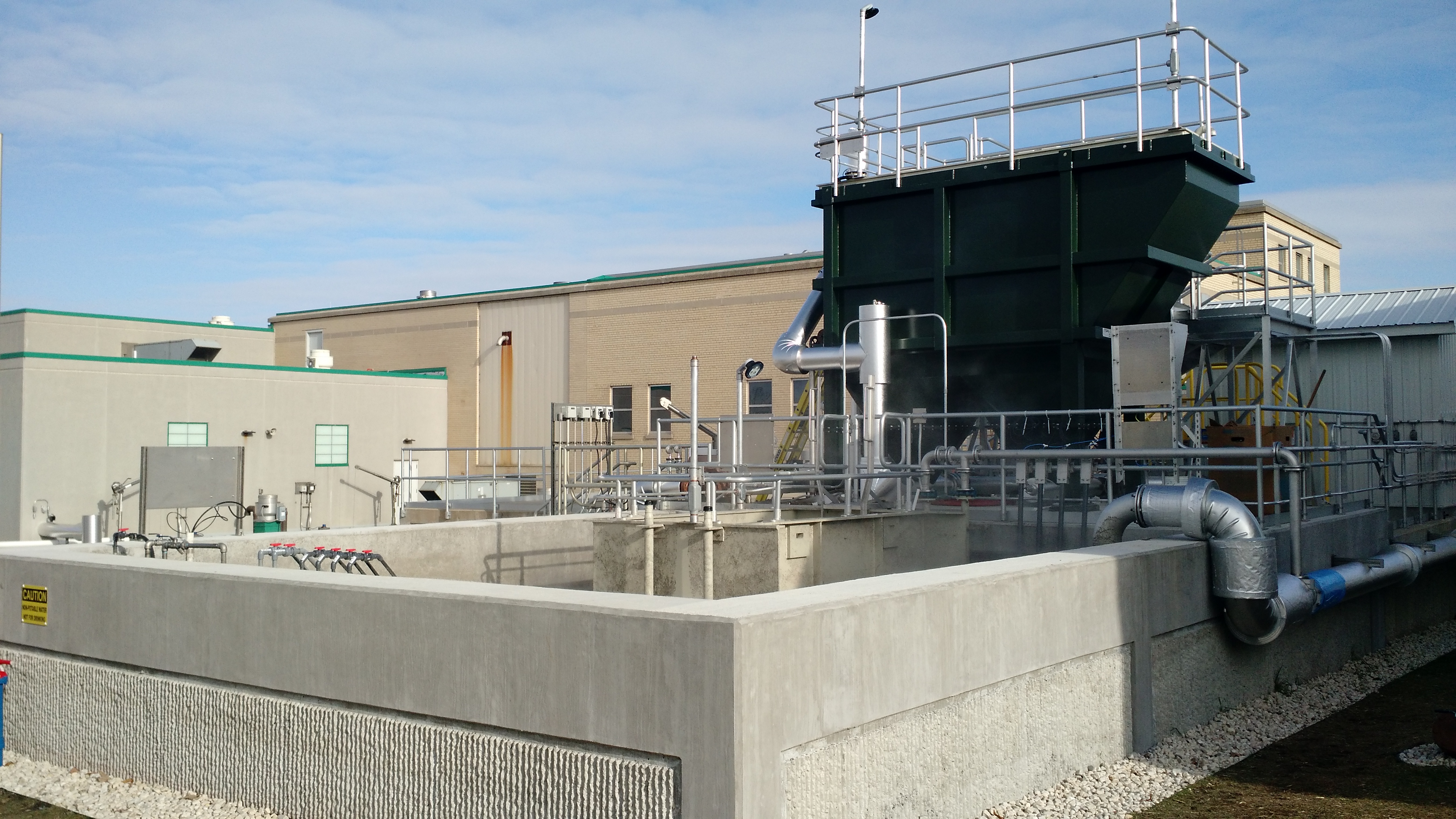 Entering Firm: Strand Associates Inc.
Client: City of Fond du Lac
Wastewater treatment is a significant issue for many communities. Fond du Lac's Wastewater Treatment and Resource Recovery Facility (WTRRF) treats eight million gallons a day. The old design could not keep up with new demand and environmental regulations. Strand Associates proved how innovative engineering can make a big difference. The team identified a deammonification solution that avoids facility expansion, saves money and meets the city's needs. Deammonification uses less energy to remove nitrogen, ammonia and phosphorus from wastewater.
The solution was the Paques AnammoPAQTM system. It is the first installation of this specific technology in the United States and the first deammonification system in Wisconsin. It has a low capital cost and more than meets the city's needs. The technology is compact which allows the facility to exist on its current footprint. It removes more than 80% of the total nitrogen which reduces the impact of wastewater to the environment. The system also efficiently removes ammonia from the treatment process which means that the technology itself does not add to environmental issues.
Originally faced with an expensive facility expansion, the WTRRF can now use its new technology to meet its needs and save money. The design team went outside the box and crafted a solution that exceeds expectations.