Loop the Lake Boardwalk Bridges
Date posted
February 17, 2020
2020 Engineering Excellence State Finalist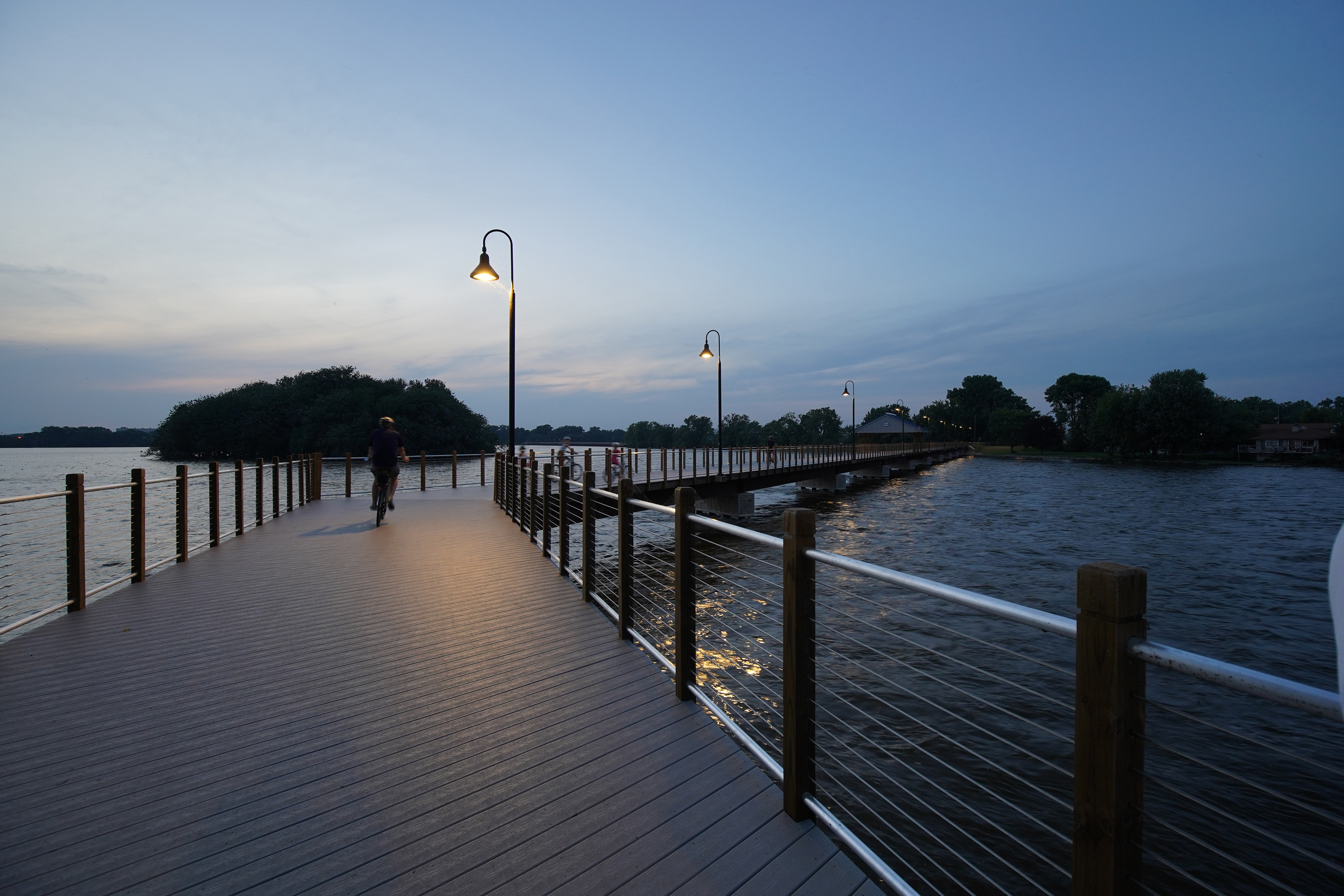 Entering Firm: GRAEF
Clients: City of Neenah & City of Menasha
Menasha and Neenah are sister cities, facing each other across Little Lake Butte des Morts. While there are many bridge connections, these were primarily for vehicle transportation and not oriented towards multi-modal use. The cities wanted to find a way to connect their cities and parks across the water.
GRAEF took the lead on a detailed design effort. Various spots were analyzed for crossing feasibility, a process which had to take existing trails, site topography and river channel conditions into account. After identifying two places, the bridge design itself had to be evaluated for the proper structure type and integration with local aesthetics. The design team also helped both cities secure funding for the projects.
The final bridge design exceeded expectations. The bridges use modern materials and designs but match the cultural feel of the area. They also integrate into the existing trail and park networks. Each bridge features multiple spans and each is over 700 feet. They feature observation bump-outs with covered canopies to allow users to rest and enjoy the view.
These two bridges were the final stage in the cities' efforts to "loop the lake." There is now a continuous path through multiple parks allowing users to fully appreciate the natural environment of the area.