I-43 Hillside Interchange Rehabilitation Project
Date posted
February 19, 2023
2023 Engineering Excellence State Finalist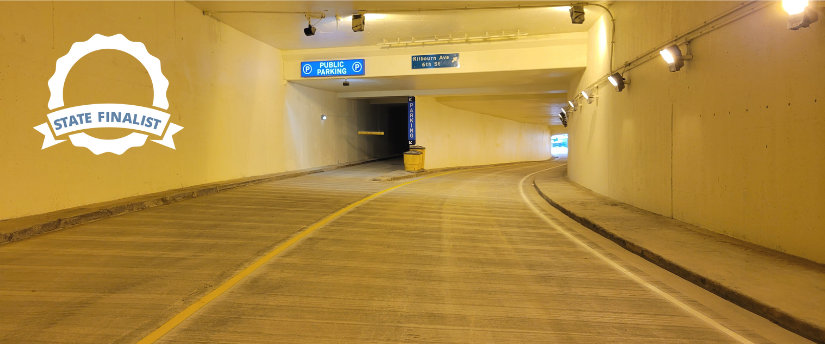 Entering Firm: Michael Baker International
Client: Wisconsin Department of Transportation
I-43 covers a lot of ground in Wisconsin, ranging from Green Bay to Milwaukee. Its densest stretch occurs in downtown Milwaukee where it provides access to a huge array of arts and entertainment destinations. Access includes two tunnels and 12 bridges in just a mile-long stretch. Preventative maintenance was urgently needed to continue service.
Michael Baker provided construction management for this complicated project. Using their expertise in bridge rehabilitation, the team constructed new deck overlays on each of the dozen bridges within this area. The overlays strengthen the surface and extend the life expectancy for the structures. Additionally, other improvements were made, like resurfacing pedestrian routes and clearer signage and pavement markings to improve safety.
The most unique challenges came with rehabilitation of the tunnels. Tunnels are not common in Wisconsin. A myriad of ventilation and traffic staging complications occurred during construction. The team balanced those headaches while keeping the routes open for access to the busy district above. The tunnel upgrades improve safety and increase their life expectancy.
Managing construction on this web of transportation was a difficult task. The team worked hard to complete the project and deliver a top-notch experience for users in downtown Milwaukee.