IH 39/90 & USH 12/18 (Madison Beltline) Interchange
Date posted
February 19, 2023
2023 Engineering Excellence State Finalist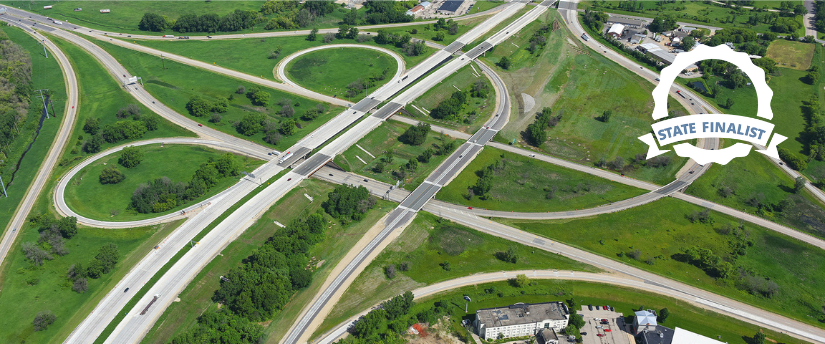 Entering Firm: Dane Partners LLC
Client: Wisconsin Department of Transportation
One of Wisconsin's busiest interstates and Madison's busiest corridor meet at a major interchange used by thousands of drivers daily. Interstate expansion was the perfect time to address safety issues and improve capacity, but careful work was needed to achieve these goals while allowing traffic to continue using the vital interchange.
Dane Partners collaborated to deliver a mega project that exceed the client's needs. An extensive modeling program demonstrated how vehicles are likely to move through the area and identified safety hot spots. By modeling alternative interchange designs, the team created a performance-based practical design solution. The model also identified parts of the existing roadway that could be reused in the new design, generating an estimated $200 million in construction cost savings.
The design team brought unique innovations to the interchange. Hybrid capacity lanes were designed and a third lane was added going southbound and the alignment of the two northbound lanes was adjusted. This significantly enhanced safety while keeping cars moving in both directions.
The new interchange is substantially safer and will accommodate expected future increases in traffic. Users in southwest Wisconsin's busiest interchange will no doubt be thankful for a safer and quicker travel experience.