Innovative Low Level Phosphorus Compliance
Date posted
February 17, 2020
2020 Engineering Excellence Best of State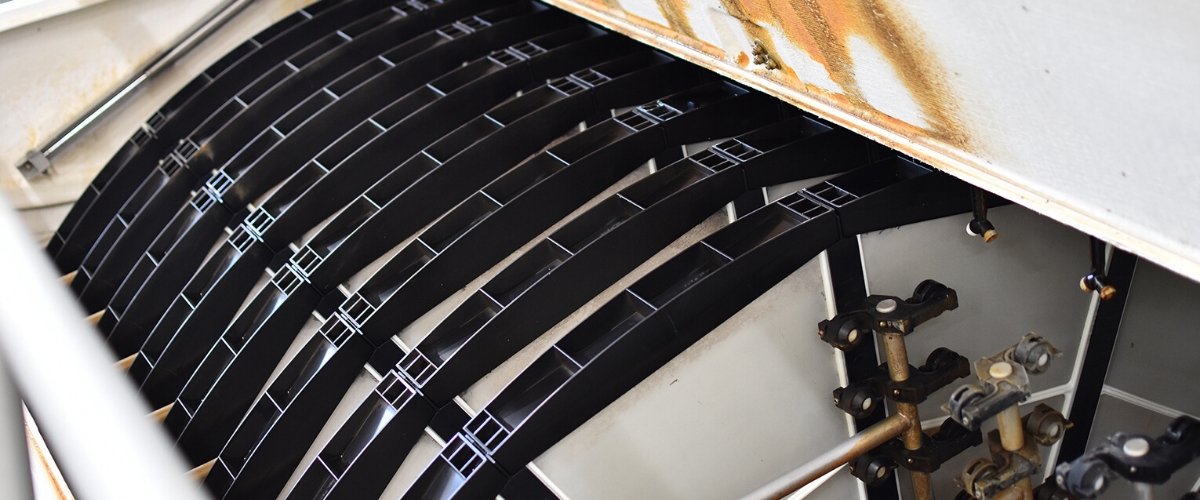 Entering Firm: Donohue & Associates Inc.
Client: City of Medford
One of the most problematic water pollutants that water utilities are dealing with is phosphorus. It comes from a wide variety of biological sources and is hard to remove from water. The City of Medford wanted to achieve an especially low level of phosphorus in its wastewater treatment because of the proximity to the headwaters of the Black River.
A New System for Less
Donohue & Associates used a system that has never been used in Wisconsin to achieve these ultra-low levels of phosphorus. Instead of a sand filter (which was frequently used in the past) or membranes (which are a common solution now), the team installed disk filtration technology. The disk system doesn't require additional operator attention, extended the facility's operational life and reduced power consumption.
Achieving Ultra-Low Level Limits
The original goal for the client was to reach .75mg/l effluent phosphorus average. This is very close to the non-detect line and is important to avoid overall pollution in the environment. The disk system has already achieved the goal five years ahead of schedule. In fact, the new average is .04 mg/l, an almost unheard of achievement.
Awards judge Ryan Spackman said: "Achieving such a low phosphorous effluent limit with a very cost-effective solution really stood out to me. This project highlights how innovative engineering
concepts can achieve great results technically and fiscally. I am excited to see the continued use of this technology as efforts to scale up and down for other municipalities develop in Wisconsin."
The New Normal for Wisconsin Communities
Because of this success, other municipalities in Wisconsin have begun to use this system. The innovative work done by the team established a blueprint that will help treat phosphorus pollution statewide.