Menekaunee Harbor Park & Boat Launch
Date posted
February 17, 2020
2020 Engineering Excellence Best of State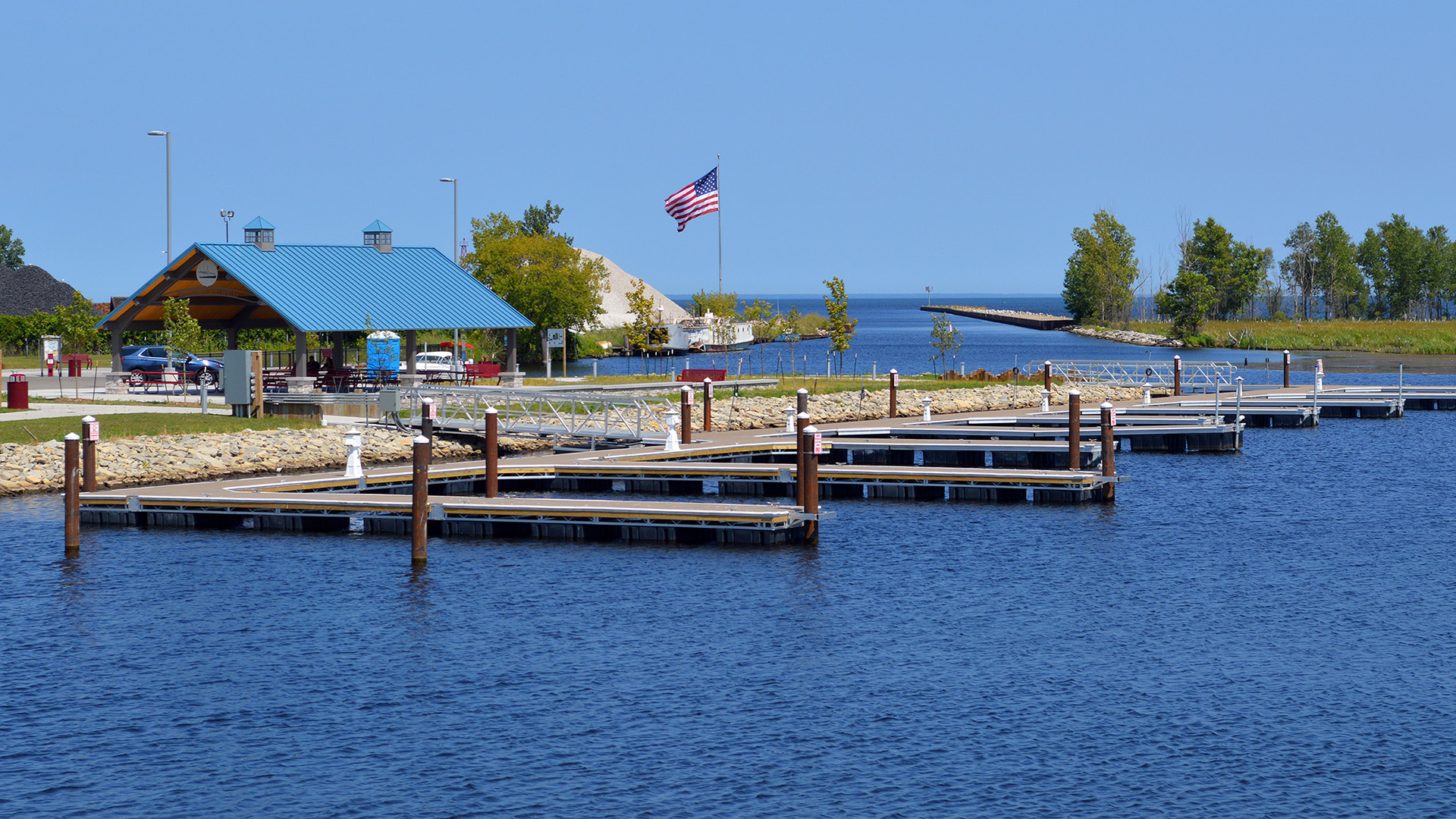 Entering Firm: Ayres Associates Inc.
Client: City of Marinette
The City of Marinette's harbor had become more of a liability than an asset. It was filled with contaminated sediment and weeds and the infrastructure was long overdue for redesign. The complexity of the various parts of the harbor combined with multiple stakeholders made this a difficult project.
Improvements Benefit Boaters and Wildlife
Ayres Associates worked closely with all parties to make sure the new harbor design matched the location. New seawalls were designed that could withstand dredging activities. After the new seawalls were installed, over 66,000 cubic yards of contaiminated sediment was removed from the harbor. The new space substantially improves the environment for fish and wildlife. The deeper harbor makes it safer for boaters.
A Recreational Gem
The new harbor was accompanied by a park redesign. The space was totally modernized and new buildings were added. The harbor is ADA compliant and access points for pedestrians are more readily available. The new park has a boat and kayak launch and new park amenities.
Awards judge Tom Buchholz said: "The Menekaunee Harbor project reinvented the harbor for the City of Marinette. I was so impressed with all those elements in the project as well as bringing in the culturally significant birthplace of the Menominee Indian Tribe of Wisconsin as well as a mural paying tribute to the City's history in logging, boating, and fishing."
A Better Future
What started as a liability has been transformed into a community asset. The new park and harbor allows residents to benefit from their natural resources.