Jan Zander Inducted into College of Fellows
Date posted
October 26, 2022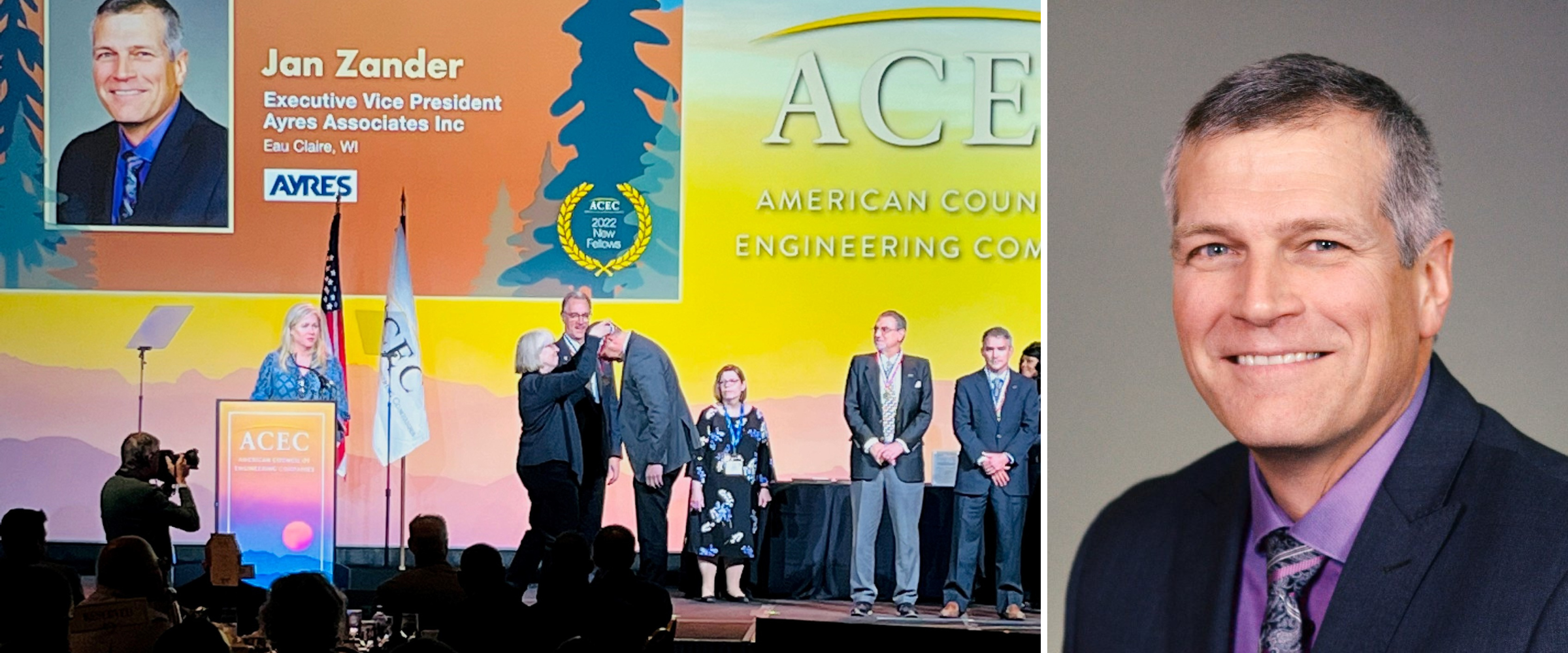 Jan F. Zander, PE, of Ayres Associates was unanimously inducted into the ACEC College of Fellows. This prestigious honor recognizes those who have made significant contributions to ACEC and the engineering industry. Jan was formally inducted during the 2022 ACEC Fall Conference in Colorado.
Jan has a long history of involvement in ACEC Wisconsin. He served on the ACEC WI Board of Directors including a term as Chair of the Board in 2018-19. Key initiatives implemented by ACEC WI as part of the strategic plan lead by Jan included setting and later accomplishing goals that resulted in increased committee participation by younger and more diverse individuals of member firms. These accomplishments strengthen ACEC WI and ACEC at the national level. He represented ACEC WI at multiple ACEC National meetings over the course of is board tenure.
We thank Jan for his past and continued service to engineering, ACEC Wisconsin, and ACEC National.