La Crosse Center Expansion + Renovation
Date posted
February 19, 2023
2023 Engineering Excellence State Finalist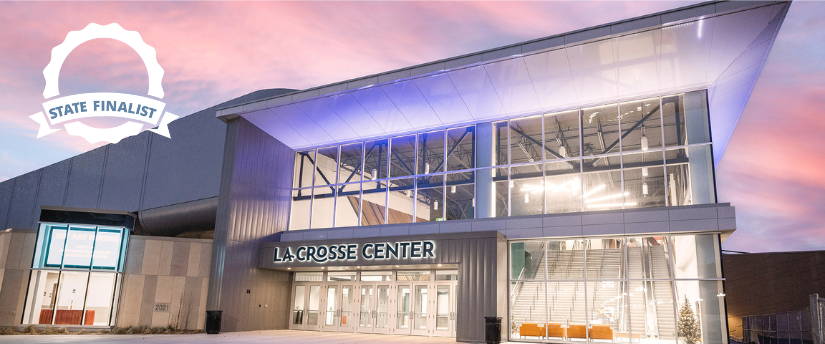 Entering Firm: ISG
Client: City of La Crosse
The La Crosse Center is a premier convention and entertainment destination, but it needed major updates to keep up its top-flight status. New improvements would help attract more business, enhance user experience, and generate more revenue.
ISG looked at a wide variety of ways to improve circulation inside and outside the venue. Included in those plans was adding 85,000 square feet to the already existing 100,000 square feet of space – nearly doubling the size of the venue! The new space includes a rooftop patio, and an inviting and functional atrium staircase, A unique expansion adds event space over an existing street to better overlook the adjacent Mississippi River. The renovated lobby improves flow and creates a modern entry.
The design team worked closely with stakeholders to receive maximum buy-in for the new changes. Additionally, construction was carefully staged to avoid as many disruptions as possible and the project was completed ahead of schedule. It's projected that with this buy-in and the new improvements that visitation will increase by 7-11 percent.
The newly redesigned La Crosse Center continues to be a top destination in southwest Wisconsin. The center attracts visitors to the region and generates important revenue for the area.