La Crosse County CTH SN Reconstruction
Date posted
February 19, 2023
2023 Engineering Excellence State Finalist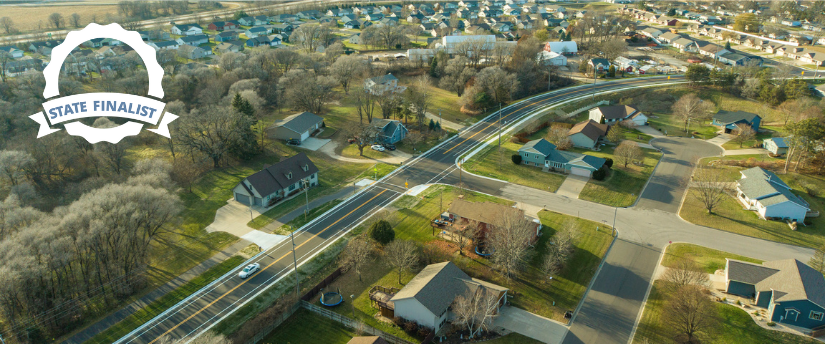 Entering Firm: SRF Consulting Group Inc.
Client: La Crosse County
The CTH SN corridor serves a rapidly growing area near La Crosse. Originally designed as a rural highway, urban growth has put major stress on the corridor. Modern multi-modal accommodations were lacking, and new traffic has accelerated pavement deterioration.
SRF designed a plan to turn the rural highway into an urban roadway. This distinction resulted in a more comprehensive solution for users and the new plan received community buy-in. Bike and pedestrian accommodations were added along the length of the project. A new bridge over a creek and a new roundabout at a busy intersection improved traffic flow. Roadway alignment changes also improve safety with extended sightlines and traffic calming.
One of the biggest challenges facing the roadway redesign was local flooding concerns. CTH SN runs over a creek and through low-lying areas. Enhanced drainage will keep the road clear during rainfall events and avoids pushing excess runoff into either nearby homes or the creek. This complex stormwater design also helped the team avoid major impacts to adjacent homes and a park.
The new, multi-use transportation corridor more than meets the needs of the client and users. The urbanizing area will continue to grow along its new transportation backbone.