Lacy Road Rural Roadway Reconstruction
Date posted
February 18, 2019
2019 Engineering Excellence Award | State Finalist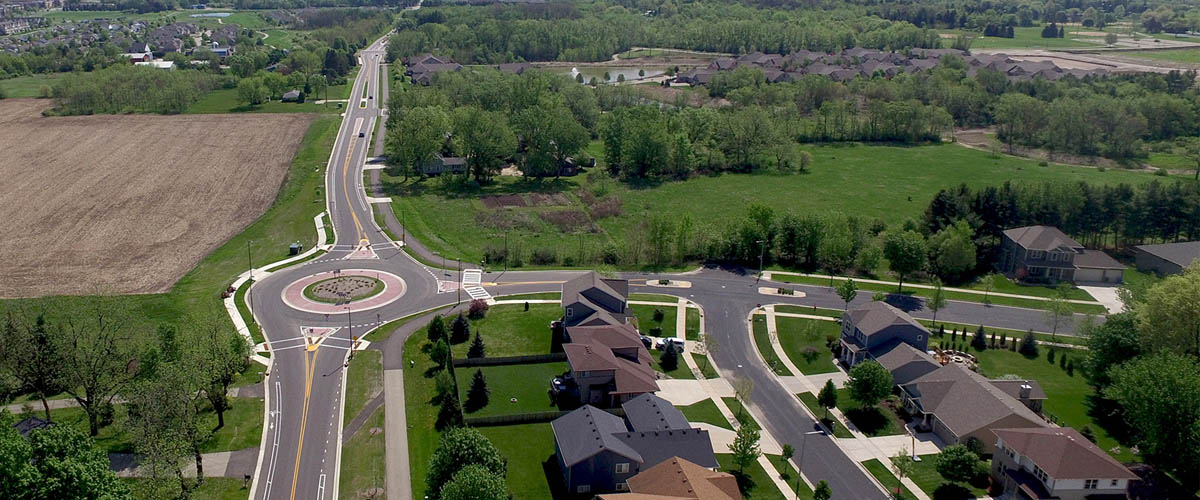 Entering Firm: Mead & Hunt Inc.
Client: City of Fitchburg
Category: Transportation
---
The City of Fitchburg's high population growth is good for the community but brings significant infrastructure issues. One of the primary challenges is its transportation system. As rural areas rapidly convert to urbanization, roadways like Lacy Road cannot handle the major increase in traffic and multi-modal needs.
Mead & Hunt started the reconstruction with an innovative public involvement plan. Meetings and surveys shaped what the roadway would finally become. This input helped develop a road that prioritizes safety and connectivity. Raised medians and a roundabout help control speeds in an area with a lot of traffic. Expanded bike lanes and connections to existing trails enhance the corridor with multi-modal options and reduce overall traffic congestion. A general face-lift related to the project addressed aging draining systems, utility lines and inefficient and below-grade lighting. In addition, mature trees were preserved to enhance the natural beauty of the area. The new look helped resident acceptance of the new roadway design and highlights this section of Lacy Road as a new urban corridor.
Through extensive collaboration with the public, the design team created a roadway that fits perfectly into the City of Fitchburg. Lacy Road is a symbol of how fast-growing communities can adapt existing infrastructure to new demands.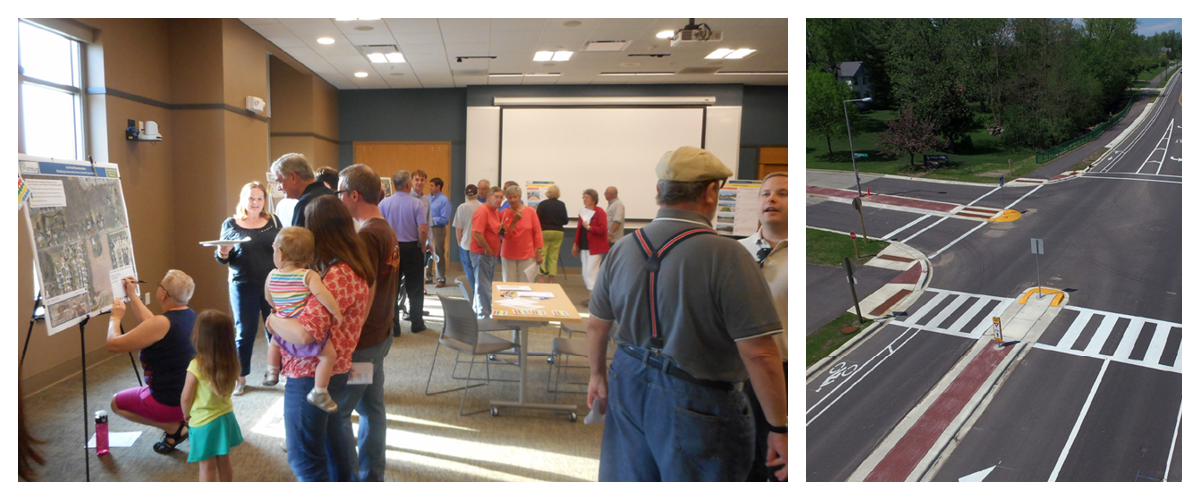 Return to 2019 Awards Gallery