Madison Metro Transit Master Plan
Date posted
February 18, 2019
2019 Engineering Excellence Award | State Finalist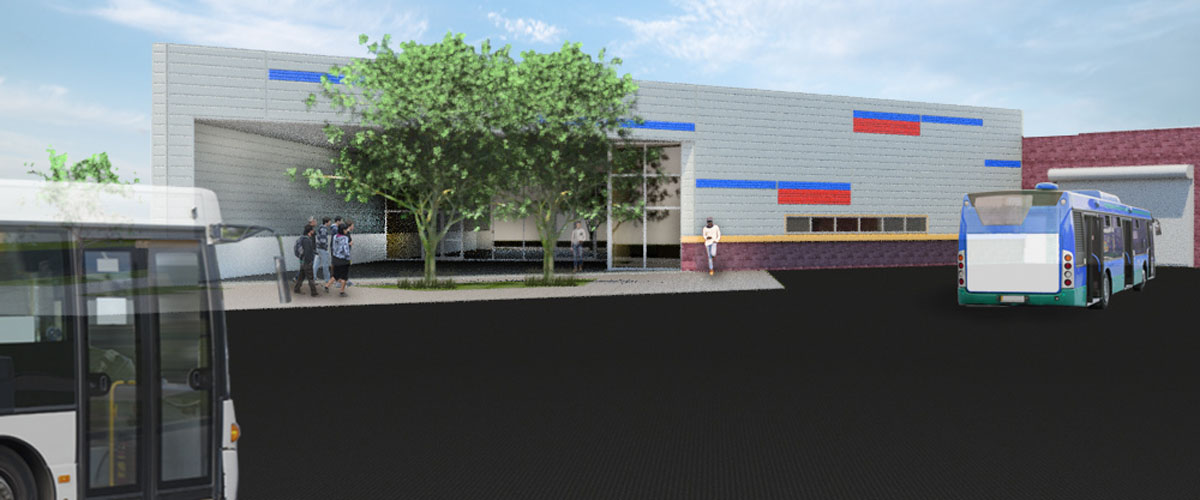 Entering Firm: Mead & Hunt Inc.
Client: Madison Metropolitan Transit
Category: Studies, Research & Consulting Engineering Services
---
Madison Metropolitan Transit decided to redesign its core operation facility to accommodate future growth. The current facility was designed 40 years ago and with a maximum capacity of 140 buses. With no significant updates through the years, the facility currently services up to 223 buses and more are planned.
Mead & Hunt developed a master plan with a variety of alternatives and tweaks for the client to review. With a basic guideline, employee listening sessions discovered workplace safety concerns and determined how workers flowed through the building. With this information, the master plan incorporated reconfigured circulation patterns, enhanced facilities for employees and proposed a redesign that separated a significant source of pollution from the main facility. The existing service lanes can be repurposed for safety and maintenance. The master plan exceeds code requirements, lowers HVAC needs and meets goals set by the client for sustainability and energy efficiency. The current facility sits in the middle of Madison's urban environment and the renewed facility will have a beneficial effect on the entire neighborhood.
By utilizing the data gained from client and transit employee discussions, Mead & Hunt presented a plan to address the issues noted by employees. Madison Metropolitan Transit now has the jumping off point for a new bus facility that will keep pace with future expansion and serves as a model for urban renewal.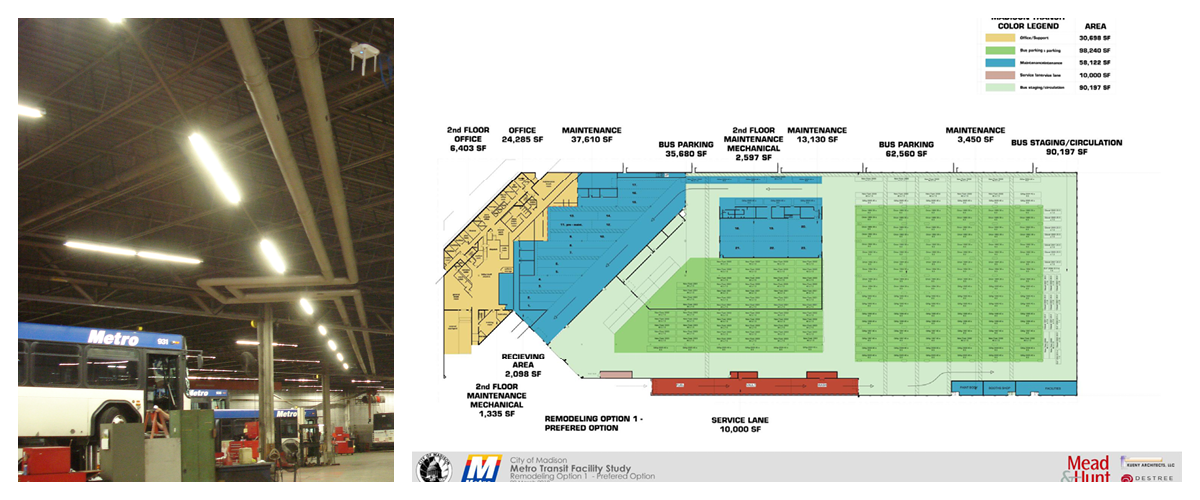 Return to 2019 Awards Gallery