Leadership Institute Class of 2023 Graduates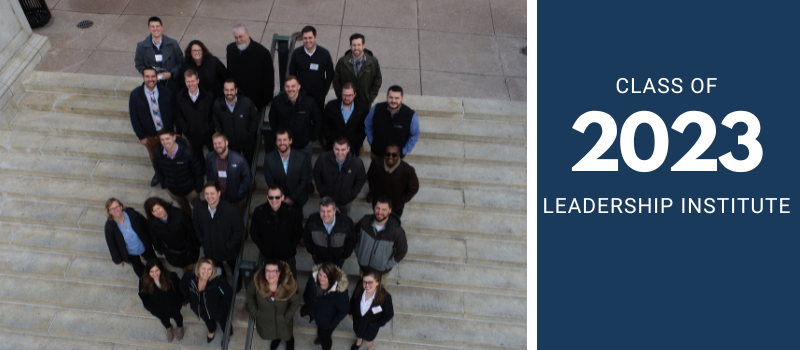 The Leadership Institute Class of 2023 marked its official completion with a graduation ceremony held during the Awards Banquet.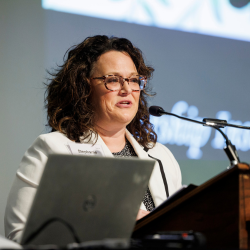 The group of 26 embarked on its leadership journey back in September. Over the course of eight months the group completed six in-person modules, three virtual meetings, attended ACEC Wisconsin Committee meetings, met frequently with their accountability partners, and of course connected and networked in various after-hours activities.
We couldn't have done it without our Class Advisor Stephanie Christensen. Stephanie added practical guidance and real-world scenarios adding immense value to the content and the experience. She also encouraged and challenged the group, truly serving as a mentor to all 26 participants.
Leadership Institute Class of 2023
Angie Clary, Jewell Associates
Evan Constant, Strand Associates
Amanda DeAmico, MSA Professional Services
Cal Denissen, HDR
Kaley DuCoeur, Ruekert/Mielke
Camie Ferrier, Westwood
Carson Hackett, Davy Engineering
Trace Hubbard, Ayres Associates
John Hudock, Mead & Hunt
Andrew Huntley, CORRE
Seth Keller
Anita Kreuser, Ruekert/Mielke
Torey Leonard, Short Elliott Hendrickson

John Mariani, Strand Associates
Sammy Martinez, Spann & Associates
Josh Mitchell, EMCS Inc.
Ashley Nelson, Robert E. Lee & Associates
Jon Olinger, RH Batterman
Alex Passow, MSA Professional Services
Sia Prosper, SINGH + Associates
Adam Sarauer, JT Engineering
Greg Schanen, Clark Dietz
Jon Schwichtenberg, GRAEF
Ellen Skorpinski, Shive-Hattery
Riley Stone, raSmith
Brian Veit, Mead & Hunt