Lower Yahara River Trail Construction
Date posted
February 18, 2019
2019 Engineering Excellence Award | Best of State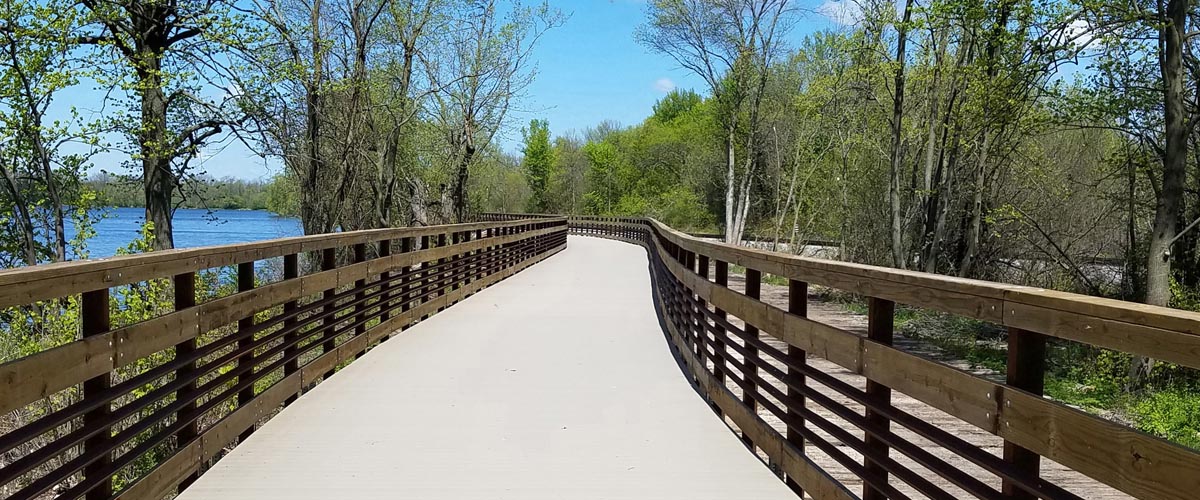 Entering Firm: Short Elliott Hendrickson Inc.
Client: Dane County
Category: Special Projects
---
Madison and its suburbs sit around extensive natural resources that attract visitors and benefit residents. To facilitate access to lakes and parks, a large bike/pedestrian trail system of over 150 miles has been established. The Lower Yahara River Trail extends this trail system to Madison's southwest side and beyond but required extensive engineering to turn the idea into reality.
Short Elliott Hendrickson was faced with a host of issues on the 2.5 miles of new trail. The trail runs next to Lake Waubesa, through wetlands, soft soils, Native American burial grounds and is adjacent to an active rail line. The core of the project is a boardwalk/bridge that incorporates prefab spans, helical pile boardwalk and a floating boardwalk. This nearly one mile stretch is the longest boardwalk in Wisconsin and one of the longest elevated bike/pedestrian structures in the US. Three different structure types help the path traverse the wide variety of conditions in that stretch. The design team worked closely with the Ho-Chunk Nation to preserve artifacts and burial grounds. The tribe now sees the trail as a resource to access these culturally important locations and benefits from being connected to additional trails in the Madison area. The team also encountered environmental issues during construction. Disruption to the wetlands and lake were minimized by careful staging and the use of the boardwalk to go above the disturbed areas. Extreme cold created an ice wave from the lake that almost ruined the project. The design team quickly addressed the issue with repairs and a revetment wall that would prevent similar damage in the future.
Awards judge Jake Ehmke said, "The Lower Yahara River Trail project was not only impressive from an engineering standpoint, but also from its constructibility challenges and the social impacts to the southeast Madison and McFarland area. This project was well worth the wait!"
Designing and completing such a complex project was a challenge. The final result demonstrates the importance of planning and adaptability during design and construction and the new path allows trail users to experience more of south-central Wisconsin's natural beauty.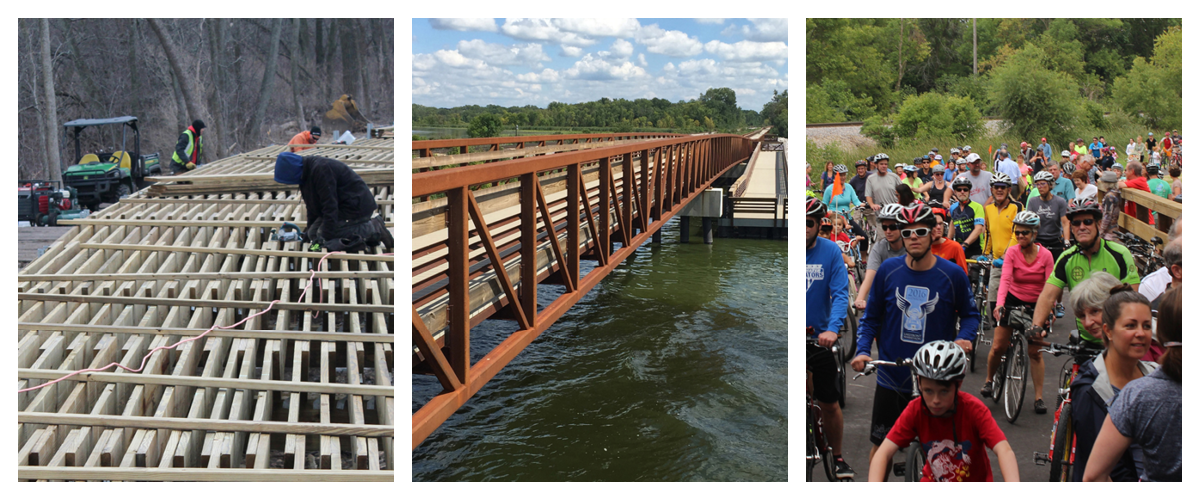 Return to 2019 Awards Gallery