Maryland and Radtke Roadway & Utility Improvements
Date posted
February 22, 2021
2021 Engineering Excellence State Finalist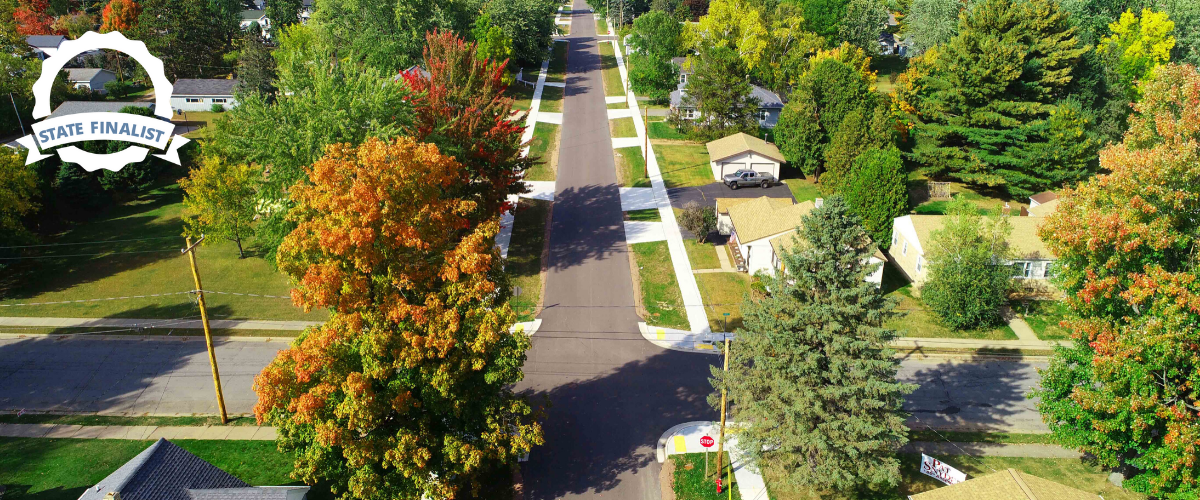 Entering Firm: Becher Hoppe Associates Inc.
Client: City of Schofield
Reconstruction of an urban road is rarely easy. With a multitude of highly invested stakeholders and narrow confines, it can be hard to deliver a top-tier final product. The City of Schofield needed help to address a section of road and sewer infrastructure originally designed in the 1950s.
Becher-Hoppe Associates was up to the task. One of the streets involved was constrained by the geography of the area and had to be reconstructed as is. But another street, Maryland Avenue, provided an opportunity for a major rebuild. Residents were concerned with new proposals for altering the street's design in a way that could impact local parking. The design team worked with residents and the city to craft a new roadway that met all needs. The new road reduces stormwater runoff, creates safer conditions for pedestrians and preserves parking.
The project was also an opportunity to replace the utility infrastructure. The water mains had years of buildup that limited flow. The design team installed new mains while reconstructing the road which now delivers better water service for the whole community.
The new street configuration preserves parking and expands green space. Becher Hoppe worked with the city and residents to deliver an infrastructure solution that met every need.