Mead Library Plaza
Date posted
February 22, 2021
2021 Engineering Excellence State Finalist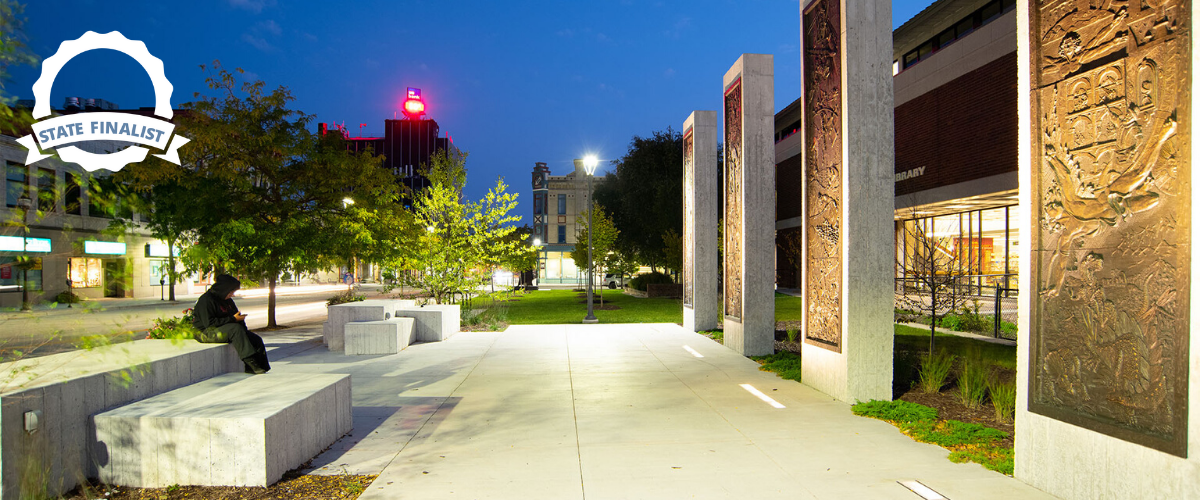 Entering Firm: Ayres Associates Inc.
Client: City of Sheboygan
Originally constructed in 1974, Sheboygan's Mead Library was designed to be an integral part of the downtown. The large plaza featured unique artwork and a fountain designed by a renowned landscape architect. Following building remodels, the plaza space was no longer meeting the needs of library patrons.
Ayres Associates saw the potential and went to work. A pedestrian walkway was reoriented towards the library's new main entrance. This integrated the plaza and its iconic water fountain with the library and the art center nearby. The design team made other small changes to the plaza to provide a better flow and allow visitors clear sight lines to the historic fountain. This was all accomplished within the tight constraints of the existing plaza and adjacent buildings.
One of the most unique aspects of the project was incorporating local artwork. Four large artwork panels were removed from a defunct clock tower and relocated to prominent location. At the artist's request, the panels were designed to be moveable and can be reinstalled somewhere else easily if need be.
A focus on local traditions resulted in a plaza that highlights the unique design. The area now serves as a welcoming gathering place for the entire downtown.