Nature-Doar Recreational Trail
Date posted
February 19, 2023
2023 Engineering Excellence State Finalist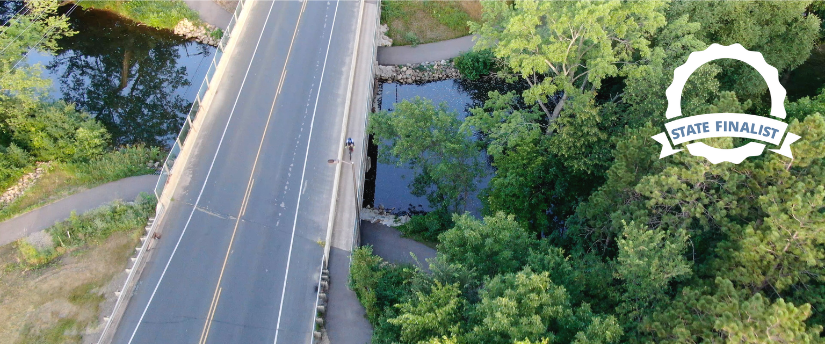 Entering Firm: Short Elliott Hendrickson Inc.
Client: City of New Richmond
The Nature Center and Doar Prairie Restoration are both natural parks that draw in many visitors and protect the environment in the City of New Richmond. Despite their proximity and similar purposes, there was no connection between the two. Environmental challenges and a busy highway stymied previous efforts to connect the areas with a trail.
Short Elliott Hendrickson kickstarted the design process by successfully applying for a grant to fund the planned trail. This was a critical stumbling block for the client in the past. By developing a winning concept, the design team demonstrated the benefits of funding this project. Creative trail design made the route more ADA-friendly by reducing trail grade and providing space for facilities. The design also minimized impacts to the environmentally sensitive area.
One of the important design decisions related to crossing a busy highway between the two parks. The team created two underpasses for bike and pedestrian traffic underneath the highway to preserve safety. The underpass design also allowed the trail to safely cross a local stream. This was a critical solution for the success of the trail plan.
The new trail safely connects two amazing natural areas and adds a vital link in the city's growing trail system.