North Fourth Street Reconstruction
Date posted
February 18, 2019
2019 Engineering Excellence Award | State Finalist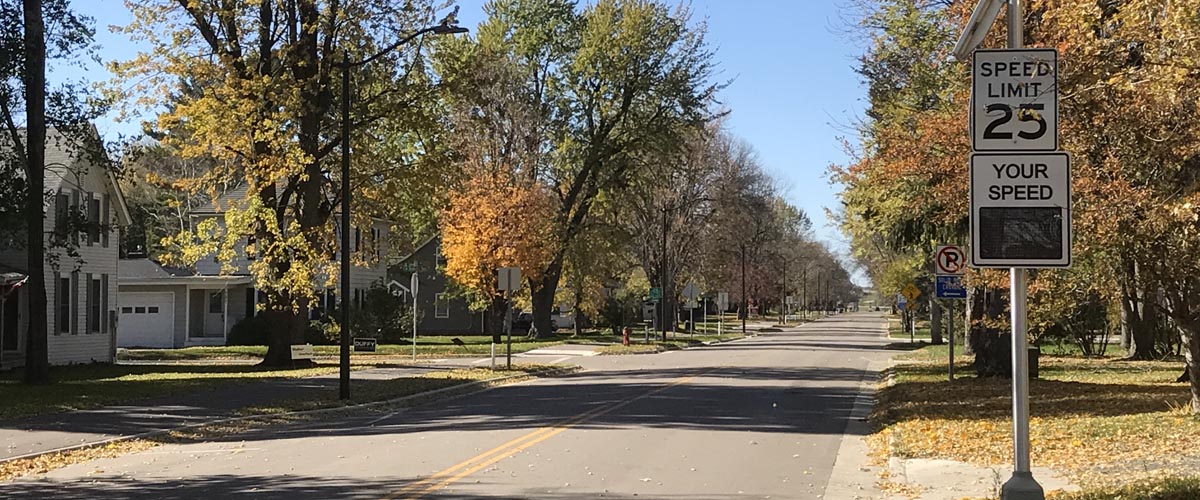 Entering Firm: Short Elliott Hendrickson Inc.
Client: City of New Richmond
Category: Small Projects
---
The City of New Richmond was faced with a road reconstruction project in an area that served residential, commercial and industrial traffic in a one-mile area. Meeting the expectations of all these different stakeholders meant that any design elements must be woven together carefully to hit all marks.
Short Elliott Hendrickson determined one of the main priorities for the project would be quieter, safer streets. The team utilized digital speed signs, pedestrian bump-outs and bike lanes to slow down traffic in the residential areas and to make the entire road friendlier to bike and pedestrian traffic. This also required moving the existing truck route to Lakeside Foods, a major employer in the area and the main source of truck traffic on the road. Alternative truck routes were found and designated so the redesigned street kept its neighborhood feel. The design minimized the removal of mature trees to keep the aesthetic feel of the previous road. The public was involved in the entire process and was invited to job site open houses during construction to see the progress and implementation of requested design changes.
The design team worked closely with a diverse group of stakeholders to deliver a redesigned roadway that integrates into the neighborhood while maintaining service for major commercial and industrial elements. The project is an excellent example of sustainable and cost-effective urban design.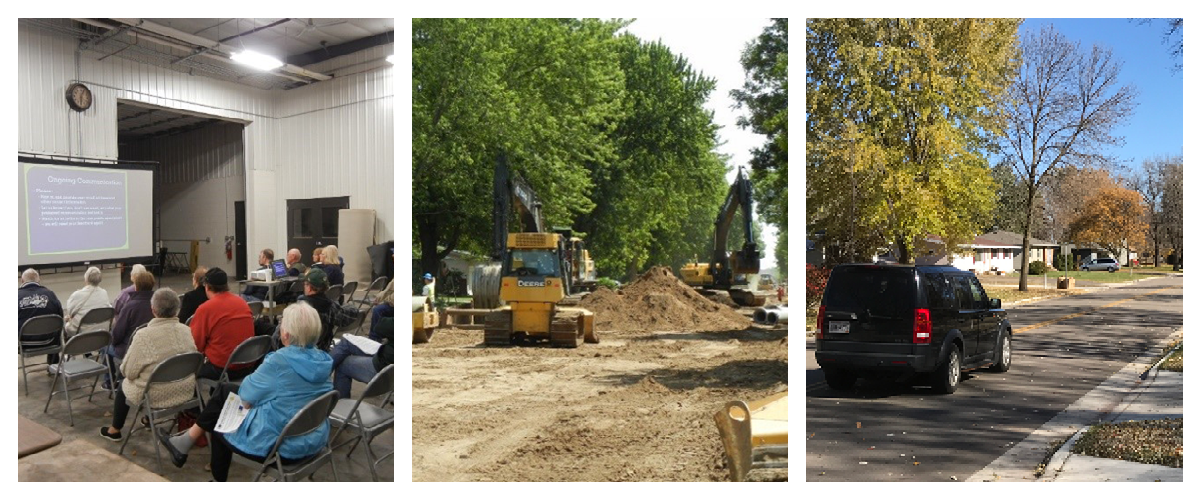 Return to 2019 Awards Gallery