Park Falls State Highway 182 Bridge
Date posted
February 18, 2019
2019 Engineering Excellence Award | Best of State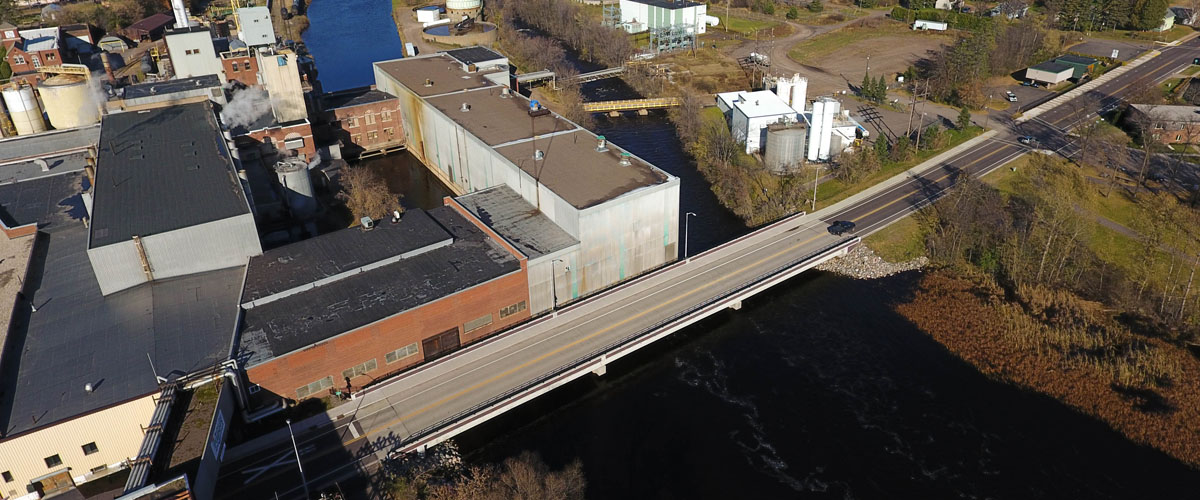 Entering Firm: MSA Professional Services Inc.
Client: Wisconsin Department of Transportation
Category: Structural Systems
---
The City of Park Falls strives to balance the natural resources with industry. In particular, paper mills drive the city's economy and directly benefit from the Flambeau River running through the city. The State Highway 182 bridge is the main thoroughfare and a critical corridor for industry, visitors and residents. The bridge was in dire need of repair due to its age and serious deterioration.
This nearly 70-year-old bridge was located in a narrow city corridor alongside an active paper mill and ran over a fast-flowing river. The MSA design team determined a full replacement was necessary and the new bridge should be dramatically expanded. The expansion allowed for wider road width and larger sidewalks for bike/pedestrian traffic. The concrete girder bridge design needed new piers for support over the river so the team drilled shaft pier foundations that provide extra stability for the new structure. The placement of the foundations reduced the number of piers to minimize effects on the river. These foundations also overcame deep, fast-flowing water and minimized vibration from construction. The vibrations were a major concern because the bridge is right next to an operating paper mill. The equipment inside is very sensitive to vibrations so the team had to be extremely conscious of this during construction. Vibration monitoring helped keep disturbances to a minimum and innovative construction techniques like the drilled shaft pier foundations helped. The design team also accomodated an overhead walkway for the mill at one end of the bridge.
Awards judge Tom Buchholz said, "MSA did an excellent job in designing the Highway 182 Bridge over the Flambeau River. MSA coordinated closely with the City of Park Falls to ensure its design minimized impacts to the city and nearby paper mill which was 10 feet from the bridge."
Innovative design work by MSA turned a deterioriating bridge into a gateway for the city. The new design facilitates multi-modal travel and helps the city bridge the twin goals of natural beauty and industry.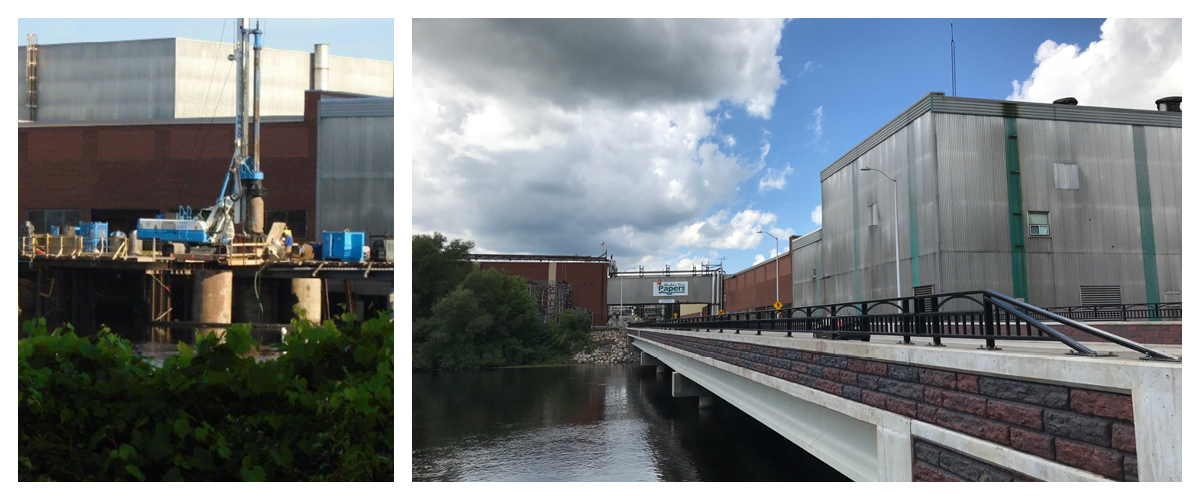 Return to 2019 Awards Gallery