River Prairie Planning, Design and Construction
Date posted
February 18, 2019
2019 Engineering Excellence Award | Best of State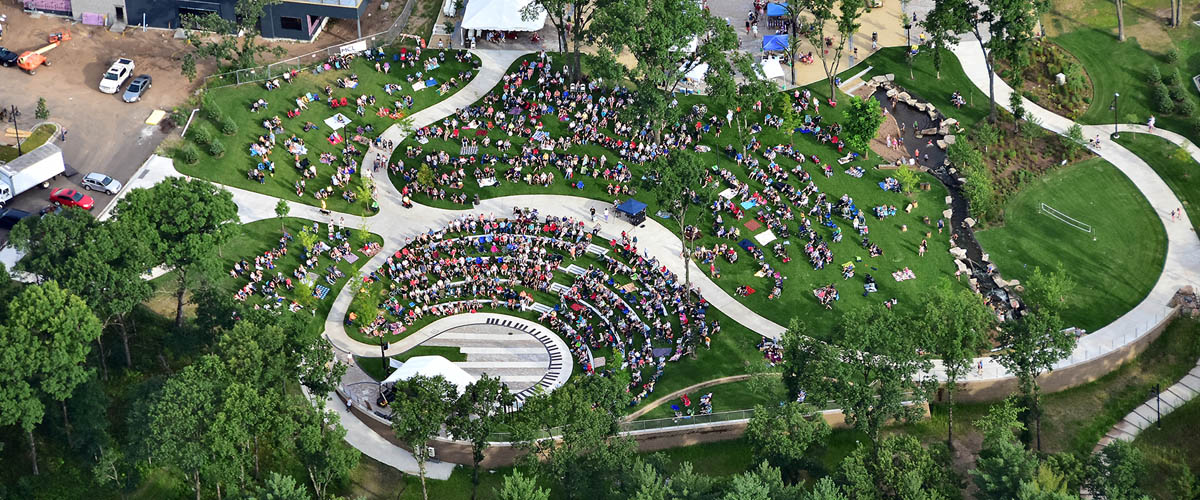 Entering Firm: Ayres Associates Inc.
Client: City of Altoona
Category: Special Project
---
Like many cities in Wisconsin, the City of Altoona has substantial frontage on an amazing river. In this case, the land was underutilized because of a nearby highway interchange. Capitalizing on this area, the city decided to create a new "front porch" by the river on this land.
Ayres Associates worked extensively with the client and public to implement the vision for this dynamic new area of the city. The centerpiece of the development is a public park that includes multiple event staging areas, a splashpad and additional water features. Trees in the area were preserved and integrated into the development and water was diverted from the river for irrigation. These innovations extended to the whole concept of the project with the "Power of 10" idea: people are more likely to spend time in a space if it provides at least 10 things for them to do. The design team created a series of public amenities that would attract visitors to the area which would then benefit local businesses. Private development spaces within the "front porch" have been bought immediately because of the draw of the area and infrastructure supporting it. The design team did a major remodel on the nearby highway interchange in just nine months instead of the usual two years to accomodate the city's timeline.
Said awards judge Errin Welty: "The River Prairie project stood out for its creative approach to development of what would otherwise be a typical interchange development. Incorporating innovative amenities and engineering for multiple uses ultimately created a higher value development that is embraced by the community."
The 40-acre redevelopment changes the entire face of the city. What was once unused space along the river has now become a vibrant neighborhood. Public parks and private businesses intertwine in the area and modern amenities are available for all. The use and development already exceed the community's projections by ten years and the area has been completely transformed by engineering design and planning.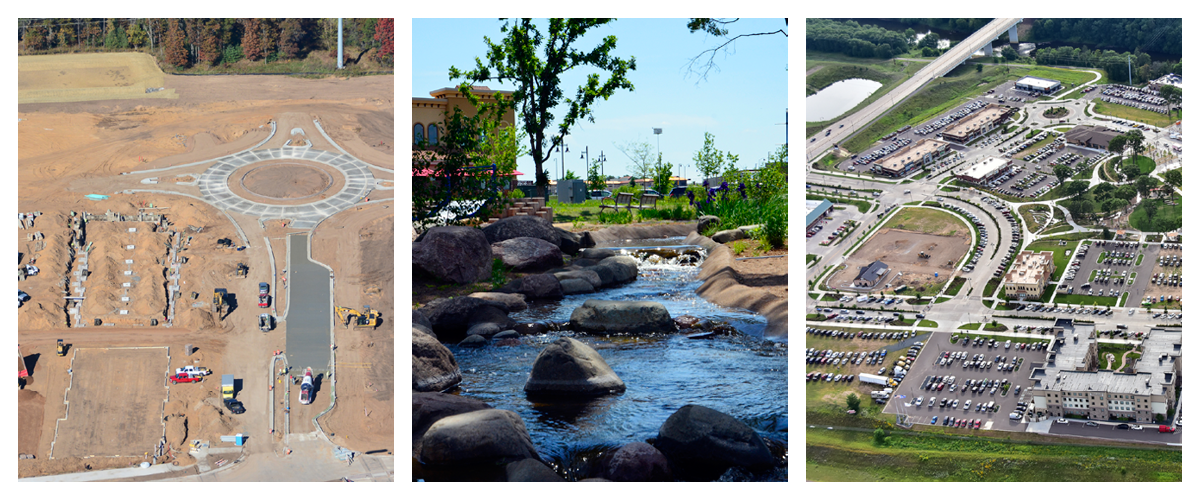 Return to 2019 Awards Gallery